Alfa Romeo is no stranger to a special edition, creating legendary models from its racing pedigree, among many other things. 
The latest special editions, however, are those based on the brand's more regular models. Known as Estema, they aim to inject a bit of extra sportiness into the brand's regular Giulia and Stelvio line-ups. Let's take a look at what they offer. 
Mechanical upgrades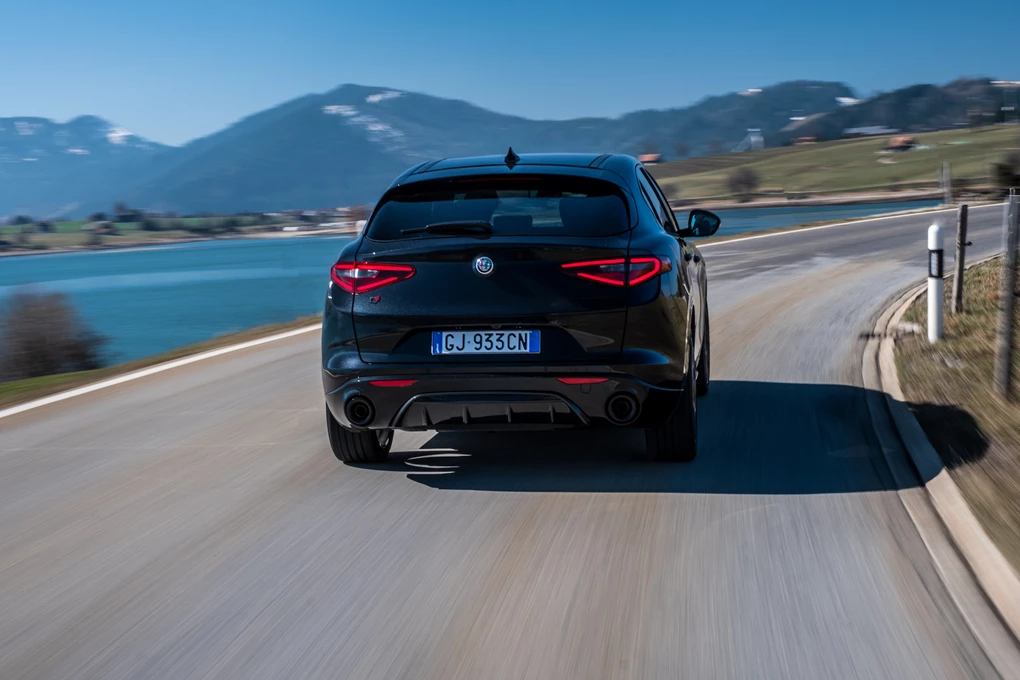 Alfa Romeo's models are already renowned for their sporty driving experience, but the brand is working to move things up a notch with these new Estrema models. 
Taking influence from both the Veloce models and flagship Quadrifoglio models of the same cars, they're fitted with Alfa Synaptic Dynamic Control (SDC) adaptive suspension and also come with a limited-slip differential as standard, which aims to allow drivers to tailor their car's settings depending on whether they want extra sportiness or comfort. 
Carbon-fibre features prominently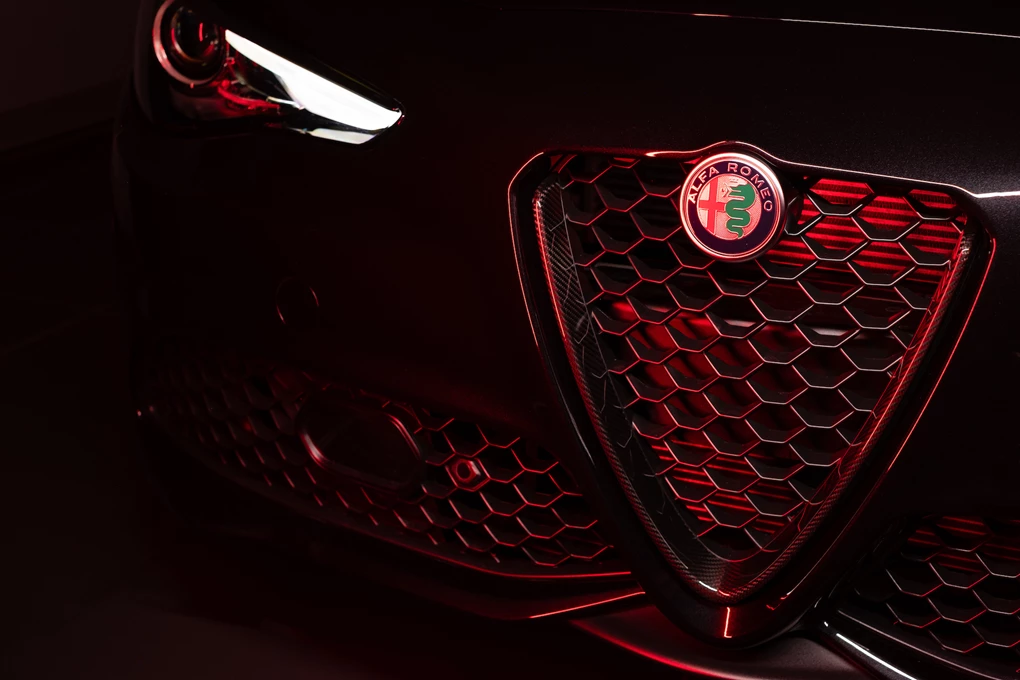 Alfa Romeo is using plenty of carbon fibre on these two new cars, with this material typically being reserved for only the best and most expensive performance models. The door mirror caps are made from carbon fibre, while in the Stelvio and Giulia's interior, they come with a range of carbon fibre accents throughout the cabin. 
The two cars also get a darkened styling kit to give them a stealthier look, while large 19-inch alloy wheels are fitted to the Giulia and 21-inch rims on the Stelvio SUV. Four body colours are available too – Alfa Red, Alfa White, Vulcano Black and Misano Blue. 
Range-topping specification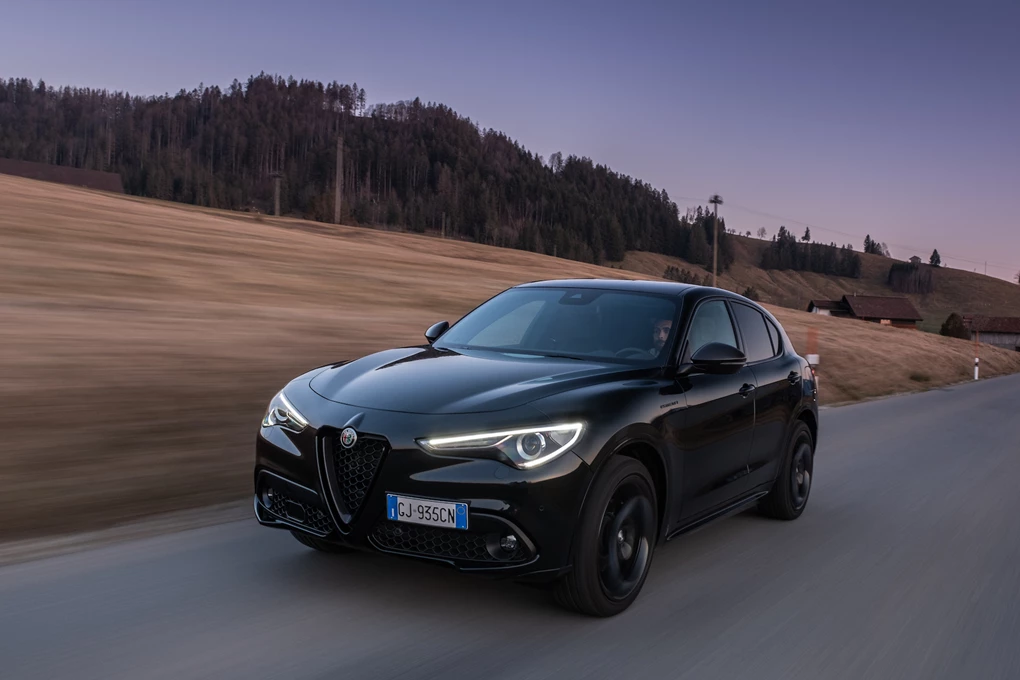 On the regular Giulia and Stelvio models, the Estrema now acts as the range-topper, with both cars getting an impressive level of equipment to reflect that. 
On top of the styling updates we've mentioned already, they also get Alcantara and leather seats, a 14-speaker Harman Kardon sound system and loads of driver assistance technology too. 
More affordable than Quadrifoglio versions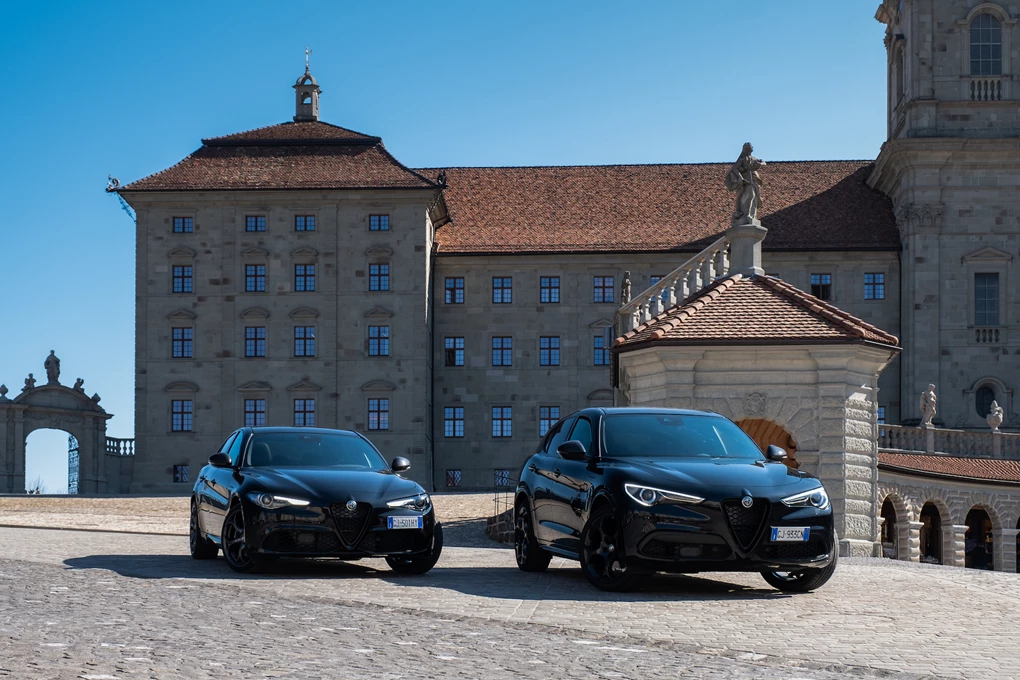 Though on paper the Giulia and Stelvio Estrema might look pricey, it's worth remembering they're a good £20,000 cheaper than the Quadrifloglio versions. 
Admittedly, they don't quite have the same level of performance, but a 276bhp 2.0-litre petrol engine is offered on both cars, allowing for a 0-60mph time of 5.5 seconds in the Giulia and Stelvio, the latter being helped by its four-wheel-drive system. 
The Alfa Romeo Giulia Estrema and Stelvio Estrema are both on sale now, with prices starting from £50,579 and £57,999 respectively.
Enquire on a new Alfa Romeo