Audi has revealed its new A6 e-tron Avant concept car – a model that closely previews an electric estate car from the firm due in 2024. 
Following on from the reveal of the A6 e-tron Sportback in concept form last year, Audi has now shown a new Avant version, which has been confirmed for production. 
Based on the Audi-developed PPE electric car platform, which will have its first outing on the upcoming 2023 Audi Q6 e-tron and Porsche Macan EV, these underpinnings enable 800-volt technology. In practice this means that the A6 will be able to charge at 270kW, meaning 10 minutes of charging could add 186 miles of range. Audi will offer a range of powertrain options, with top versions set to get a range of up to 435 miles, and sprint from 0-60mph in under four seconds.
Retaining similar dimensions to Audi's current A6 Avant, which will remain on sale in petrol, diesel and hybrid form, the e-tron concept offers a particularly sleek and upmarket design, with its short overhangs, large 22-inch alloy wheels and fancy LED lighting all expected to remain on the production car.
Audi is, however, yet to confirm whether the digital LED headlights – which are able to project a video game screen onto a wall to entertain occupants when charging – will be seen on a showroom-ready model. 
Audi has also put a special emphasis on aerodynamics, which helps to maximise its range, while an aluminium rim above the side windows, which runs into an extended roof spoiler, helps to give it a low appearance. In fact, the German firm says the car you see here is 'only 10 per cent away from the production model'.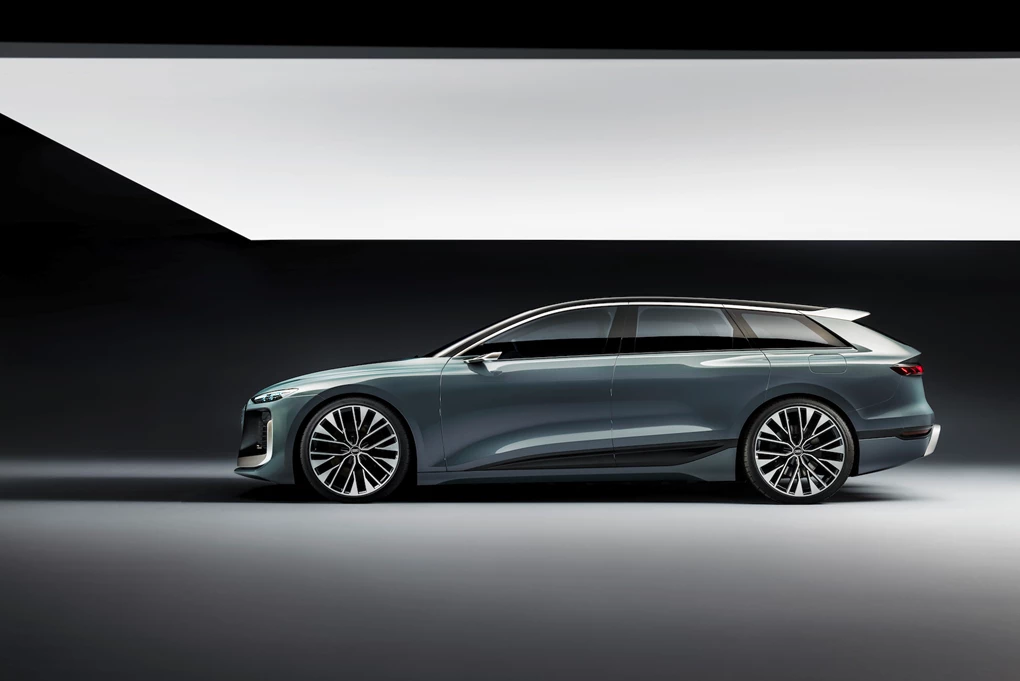 This concept car is purely an exterior prototype, with Audi not revealing the interior, and announcing few details about the cabin.
Enquire on a new Audi