Recent reports online have said that BMW are working on bringing back the 8 Series as a four-seater luxury coupe.
The rumoured car, which would rival the likes of the Audi A7 and Mercedes S-Class, is exciting particularly to those that remember what has come before.
The original BMW Series 8 was a sleek, two-door coupe with pop-up headlights and its cool, stand-out looks helped it to build a fan base, even though it was only built for ten years. The 8 Series has been one of those cars that sometimes gets a mention when car fans talk about models from history they'd like to see return to present day production lines.
Now with the recent reports of an 8 Series comeback, we got thinking about what other cars could make a much-desired return too. Here's our look at half a dozen cool cars from the past we'd like to see return and what their current chances are.
Toyota Supra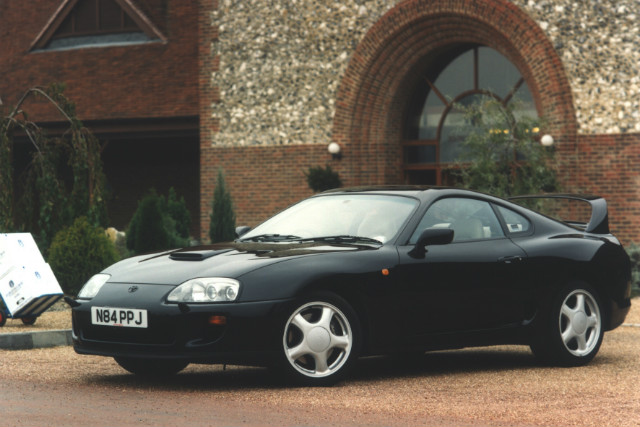 Between the eighties and early noughties, Toyota was much loved by sports car enthusiasts as the manufacturer was building several popular, relatively well-priced models including the Celica, MR-2 and of course the Supra. Nowadays though, none of these are on the production line, sadly.
The last generation of the Supra, a front-engine and rear-wheel drive two-door coupe that boasted a big rear spoiler, is still very popular among car clubs and tuning companies.
Toyota ended production of the Supra more than ten years ago, but that didn't stop people from loving it for its cool looks, its boisterous twin-turbo engine and driver-focused interior.
Chances of a comeback: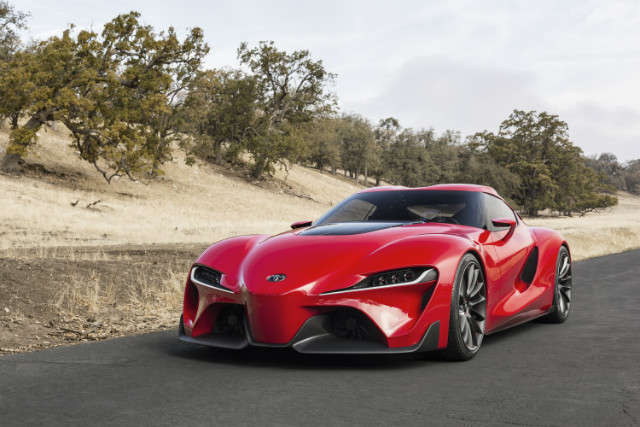 Rumours of a Toyota Supra comeback have been swirling around for years, but happily it could mean more than just wishful thinking.
In recent years, Toyota has teamed up with BMW to assist one another on various projects and word is that the two brands will make at least one sports car together in the not-too-distant future.
This sounds like the perfect opportunity to bring back the Supra name, and the Toyota FT-1 concept could be an early indicator as to what it will look like.
The existence of the GT86 coupe, launched back in 2012, also shows that Toyota are not at all reluctant to make sports cars like they used to.
Audi Quattro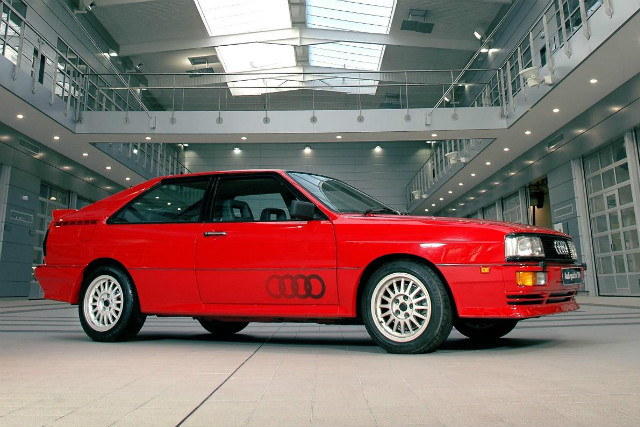 Audi boasts a huge catalogue of coupes but the one that people are still most likely to think of first is the iconic Quattro, first launched in 1980. This Audi was the first to demonstrate the quality of the Quattro powertrain and proved just how brilliant four-wheel drive cars could be on the road, as well as the rally tracks.
Nowadays, Audi's Quattro four-wheel drive system can be fitted to virtually any car from the German manufacturer, all shapes and sizes. As for coupes, Audi do offer the likes of the RS 5 and TT, and the latter in particular has proven a hit.
Even so, a new two-door, four-seater Audi coupe with four-wheel drive, a big engine and the Quattro name attached would surely go down well with petrolheads.
Chances of a comeback: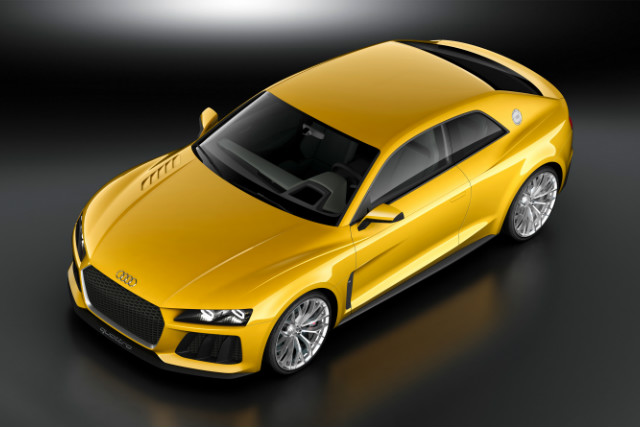 A few years ago, Audi did reveal a concept of a new Quattro coupe at the 2013 Frankfurt Motor Show. It's styling was reminiscent of the TT but it had a more aggressive and aerodynamic body kit and a big V8 engine with 552bhp.
While the concept looked great, there's been no news of it leading to a production version and it's more likely that Audi will just make more derivatives of its current TT (like the upcoming RS version).
But given Audi's love for making niche vehicles, a new Quattro can never be completely ruled out.
Honda S2000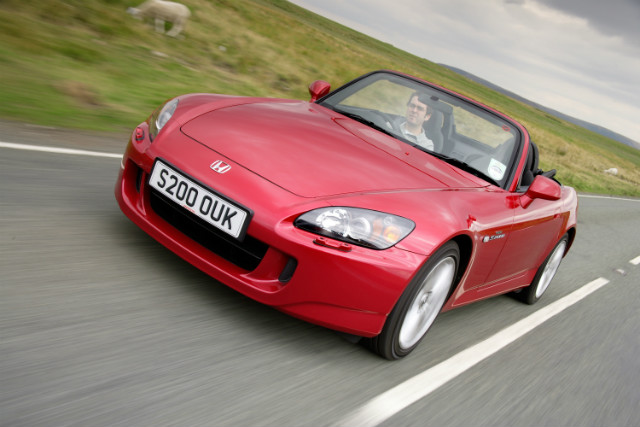 The Honda S2000 was made between 1999 and 2009 and it proved a big success in markets including the UK, where owners praised the reliability and usability of this two-door roadster.
Despite its success, and its continued ability to command large prices in used car markets, a new S2000 is something Honda has been reluctant to commit too.
The most recent global financial crisis has made Honda reluctant to commit to sports cars since, causing massive delays to the launch of the new NSX supercar. But there's no doubt that a new generation S2000 would receive plenty of orders should it arrive.
Chances of a comeback: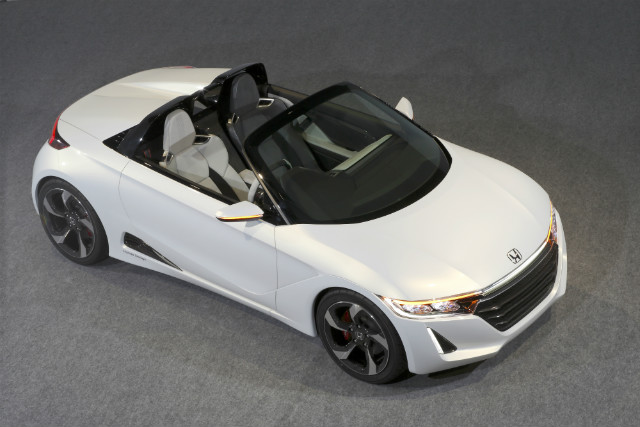 For a while Honda have not really talked up a new S2000, but reports that a return of the roadster by 2018 have circulated in recent weeks.
The compact Honda S660 is a two-seater roadster that was launched in the Japanese market last year and a bigger more potent model based on this feels plausible.
Also, Honda are set to finally launch its new NSX supercar later this year and should that prove a hit, that could fast-track production of a new S2000.
Mazda RX-7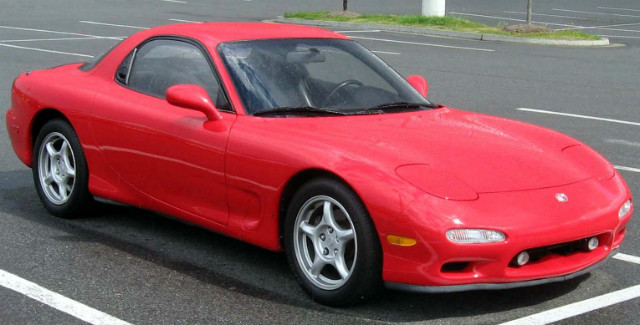 The RX-7 has, like the Supra, not been in production for over ten years but remains much loved among Japanese sports car and car tuning enthusiasts.
It's super-sleek sporty styling means the RX-7 still looks great next to modern sports cars and the small and light but powerful rotary engine gets a lot of love too.
Since the start of the current decade, however, Mazda has struggled to figure out a way of making a sporty coupe that fits in with today's demands for low CO2 emissions. This problem brought the RX-8's demise and has made a new incarnation of the RX-7 seem unlikely… until recently.
Chances of a comeback: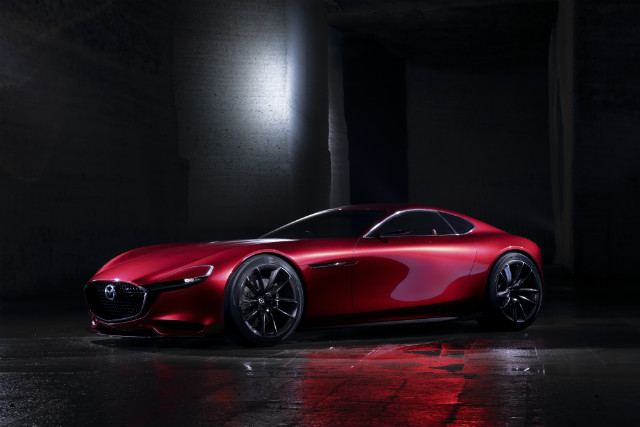 Mazda themselves have indicated this year that this is one comeback story that could definitely happen.
The Japanese manufacturer has patented a new, more efficient rotary engine design and revealed a sleek sports car concept called the RX-Vision - which pretty much looks like how you'd expect a modern day RX-7 to appear.
Since that reveal, Mazda's design director, Kevin Rice, has said that it's rotary-powered RX-Vision could turn into production reality if enough people tell them they would seriously buy one. Time for RX-7 fans to put their money where their mouths are.
Mitsubishi Lancer Evolution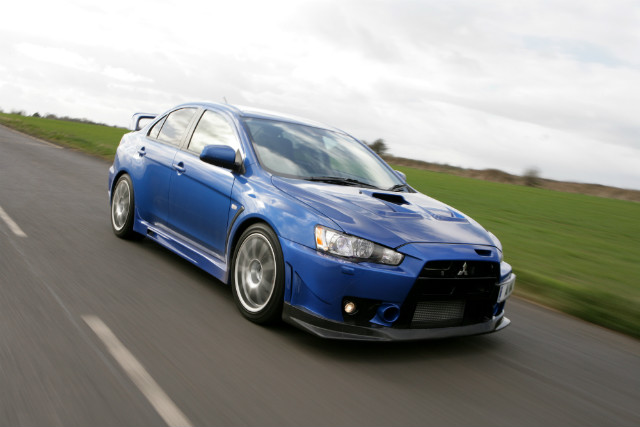 The Mitsubishi Lancer Evolution is a saloon with a big fan base because of the way it merged family car practicality with energetic performance and handling so seamlessly. For decades it was the flagship of Mitsubishi range and as many as ten incarnations of the Evolution have been made.
Since the global financial crisis, however, Mitsubishi has distanced itself from the Lancer Evo and only some special editions produced in very small numbers have been offered to the fan base.
Chances of a comeback:
While its arch-rival, the Subaru WRX STi, has made a comeback following a temporary absence from production, there's sadly no real sign the Evo's absence will end anytime soon.
Instead, Mitsubishi are more interested in making crossovers and SUVs which they can fit low-emission hybrid powertrains too – a strategy which has proven a hit judging by sales for the Outlander PHEV.
Porsche 928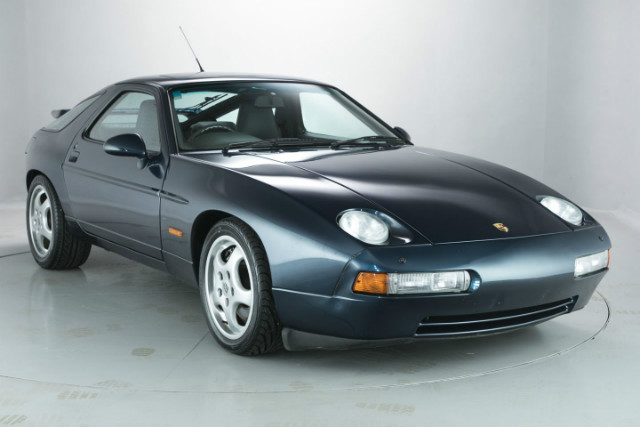 For many years the Porsche Boxster roadster could be seen as the access point to this famous German brand. That's because it was relatively far more affordable than other models in the Porsche line-up.
However, that label seems somewhat redundant nowadays as the cheapest entries for Porsche's latest 'entry-level' sports car, the 718, requires you to spend around £40,000. That's about ten grand more than what the Boxster's starting price used to be.
A possible way to bring back those who have been priced out of the Porsche line-up in recent years could be to introduce a new, compact and front-engined coupe built at relatively low expense. Such a car could share its internal components with existing Porsches but could well be considered a modern incarnation of the iconic 928.
Chances of a comeback:
While Porsche do currently make some front-engined car, the Panamera and Cayenne to name a couple, there's been no indication from Porsche lately that they're even entertaining the prospect of a front-engined sports car.
A modern-day 928 is in all probability nothing more than wishful thinking. Still, one can dream, eh?
Other worthy mentions
There are plenty of other cool cars from history you could make a case for to return to the market. The Ford Capri, MINI Moke, Vauxhall VX220, Renault 5 Turbo, Toyota MR2 and Volkswagen Campervan are just some of the names you may have in mind.
Which cars would you like to see make a comeback in today's car market. Let us know on our Facebook or Twitter channels!