The Ford Mustang, a name synonymous with automotive allure, rides again as Ford reveals its seventh-generation model. But how does the world's best-selling sports coupe renew itself for the contemporary audience? Let's find out.
A quick glance, and the classic Mustang DNA is evident. Despite its storied lineage, Ford refrained from making drastic alterations, retaining its iconic V8 power and rear-wheel drive. A closer look reveals a sharper design, boasting slimmer LED headlights shielded by an aggressive bonnet and dual air intakes on the front grille, which enhance performance. The vehicle sports dynamic 19-inch multi-spoke alloy wheels, discreetly sheltering the Brembo brakes—a standard in the Performance Pack.
At the back, Ford revisits the Mustang's signature three-bar light pattern, producing a sharper rear light cluster. This combination of design elements amplifies the Mustang's edginess, perhaps a nod to the modern era.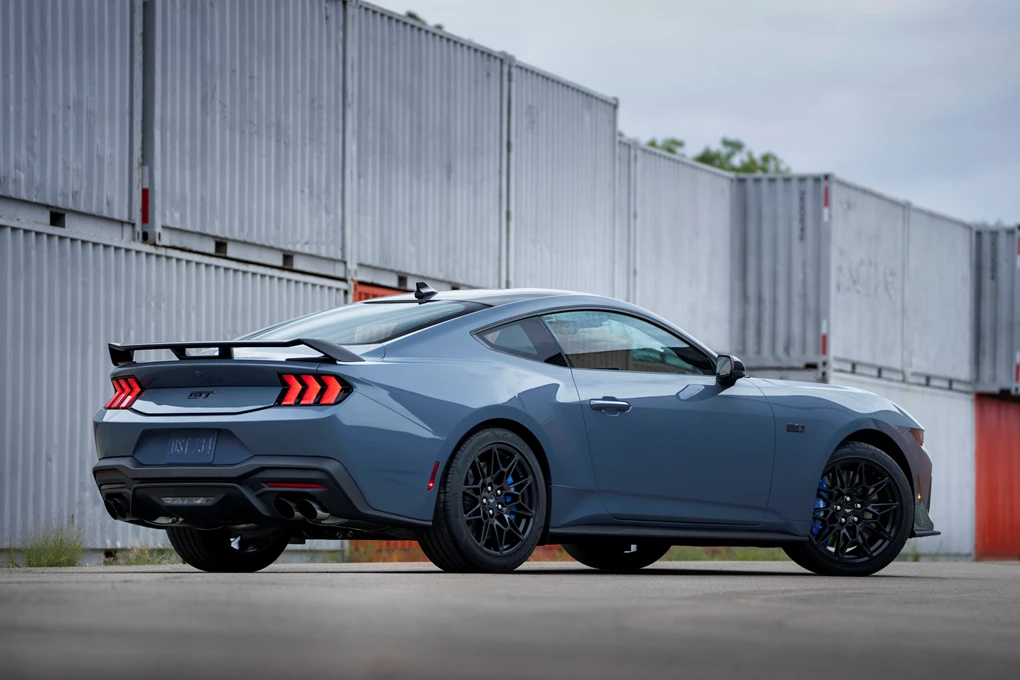 However, it's the interior that's poised to leave a lasting impression. A radical departure from the past, Ford introduces a digital era inside. Out goes the 'double brow' dashboard and in come dual screens – a 12.4-inch digital dash and a 13.2-inch central panel. These panels run the latest SYNC4 infotainment system, offering drivers a wealth of customization. The move towards a more digitized environment seems to embrace modernity, although some purists might miss the tactile feel of physical buttons.
Safety and entertainment meet in a technological fusion with features like Apple CarPlay, Android Auto, wireless charging, and a 12-speaker B&O stereo. As for the engine's purr, the next-gen 5.0-liter V8 engine's exact figures remain a secret, but expectations hover around a remarkable 450bhp and 500Nm of torque.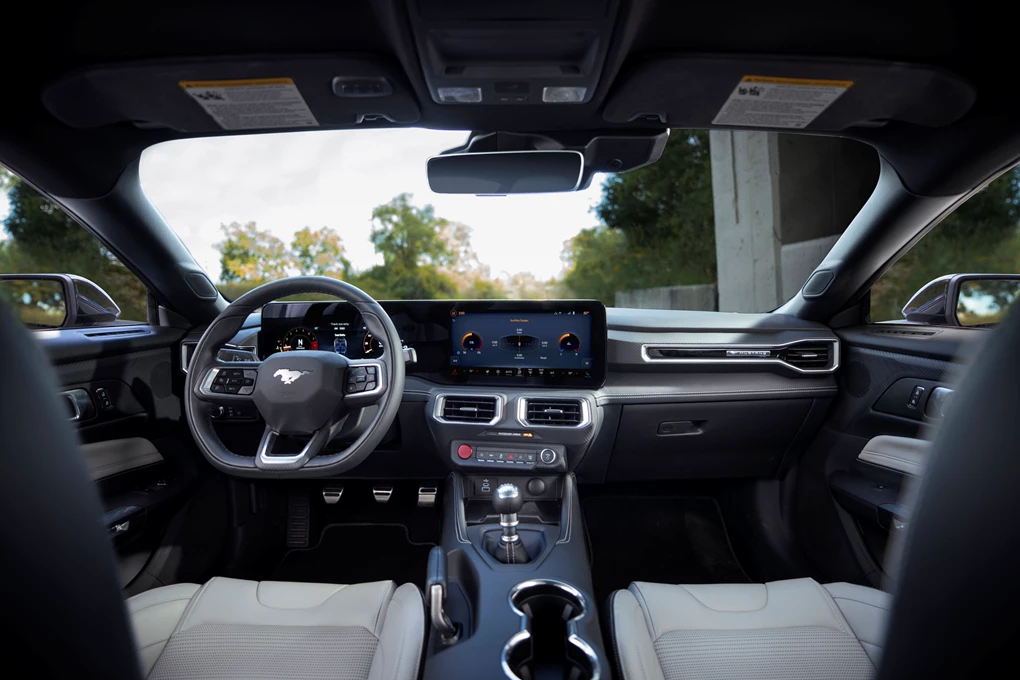 For the driving aficionados, there's more. The Mustang retains its front strut suspension and independent rear setup, with enhancements like stiffer linkages and updated springs. The Performance Pack brings more grit – wider tyres, Magneride adaptive dampers, larger rims, and enhanced Brembo brakes. And yes, for those who live for the thrill, there's a 'drift brake' for exhilarating slides and a burnout mode.
But Ford's ambitions don't stop there. Alongside the new Mustang, the Mustang Dark Horse emerges, described as the most track-ready, naturally-aspirated Mustang. With an even powerful V8, additional cooling systems, unique chassis tuning, and an electronic drift brake, it seems Ford is ready to take on motorsport challenges like GT3, GT4, and NASCAR.
As for its availability, the new Mustang is confirmed for right-hand-drive markets like Japan and Australia by the end of 2023. However, the car's return to the UK remains uncertain. The current model's pricing starts around £50,000, predominantly for the popular 5.0-liter V8 variant.
The Ford Mustang returns with a harmonious blend of its classic charm and modern tech. While it may please a broader audience, some purists might yearn for the old tactile controls. Yet, in this digital age, Ford's attempt to renew and redefine the Mustang legacy is commendable.
Explore the Ford Range Today!