The Puma has been a huge success for Ford, and is now its best-selling car across Europe – even more so than the Fiesta and Focus. 
Launched in late 2019, and debuting Ford's EcoBoost mild-hybrid powertrains, the range was expanded in 2020 with a hot ST version – using the same engine from the superb Fiesta ST. 
Now Ford is taking it a step further with the introduction of the ST Gold Edition. Here's what you need to know…
Ford fans got to vote for the design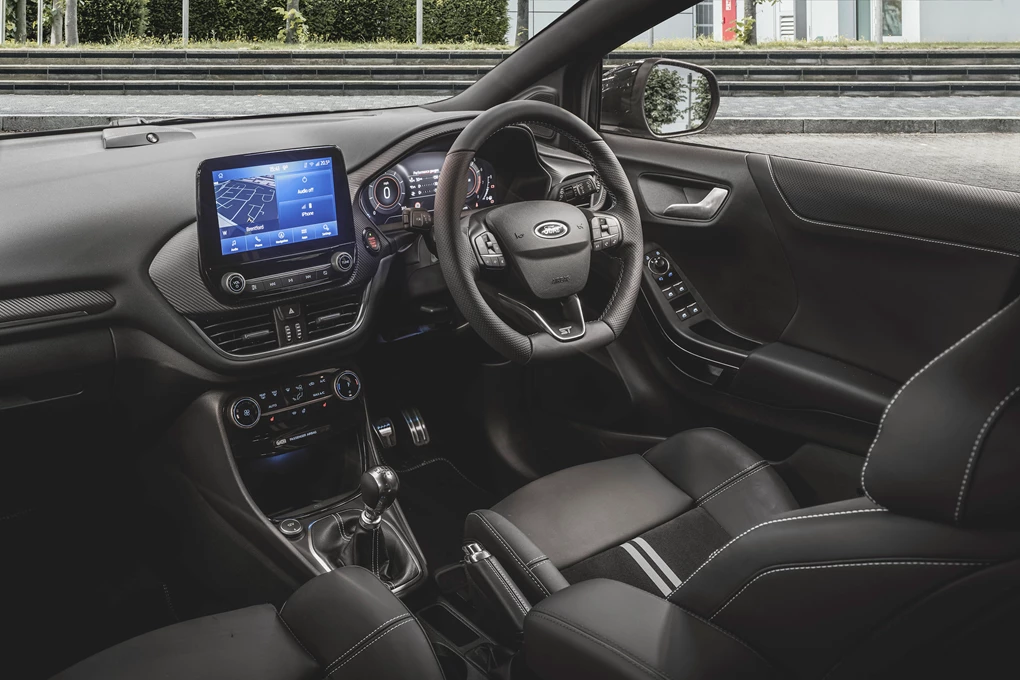 Ford has one of the most loyal customer bases of any manufacturer, not least when it comes to performance cars. 
And the manufacturer looked to include these fans when creating its new Gold Edition, with almost 275,000 people voting to decide on this special-edition Puma's design. For elements such as the exterior paint, brake calliper colours and even the car's name, Ford offered fans two options, with the most popular version in each category making it to production. 
Bespoke styling elements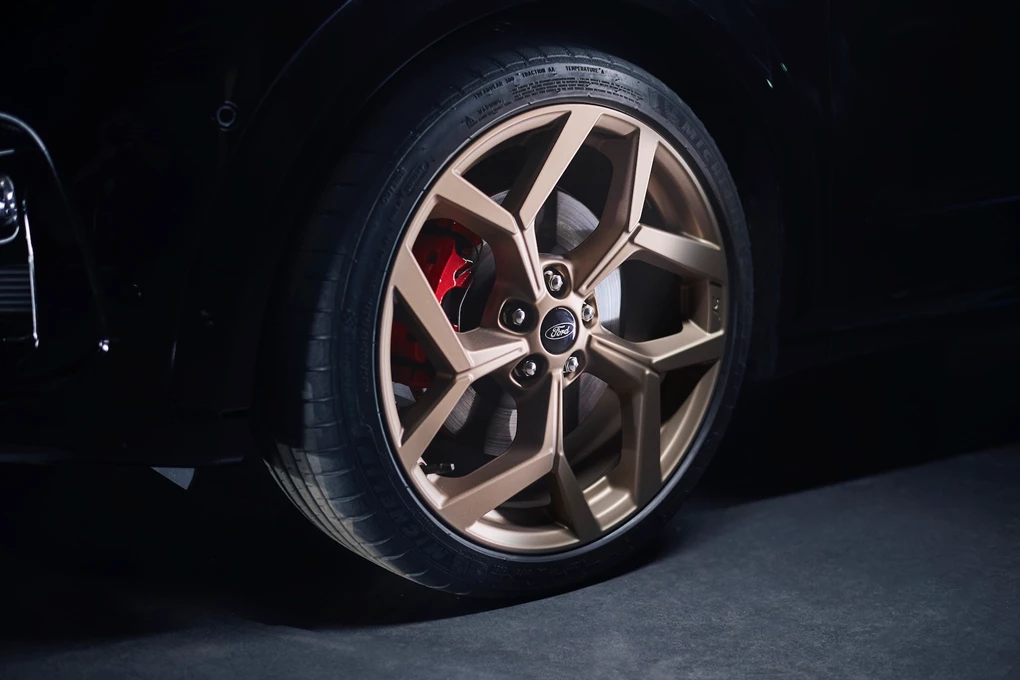 This is how Ford ended up with a rather bold-looking special edition, which is painted in the shade of Agate Black as standard, while its 19-inch alloy wheels have a distinctive gold finish. 
Other elements of note include the large silver stripes with gold edging on the bonnet and roof, while inside the Puma ST gets the new Ford Performance seats with gold striping, along with silver and gold stitching to complement the look. 
Limited production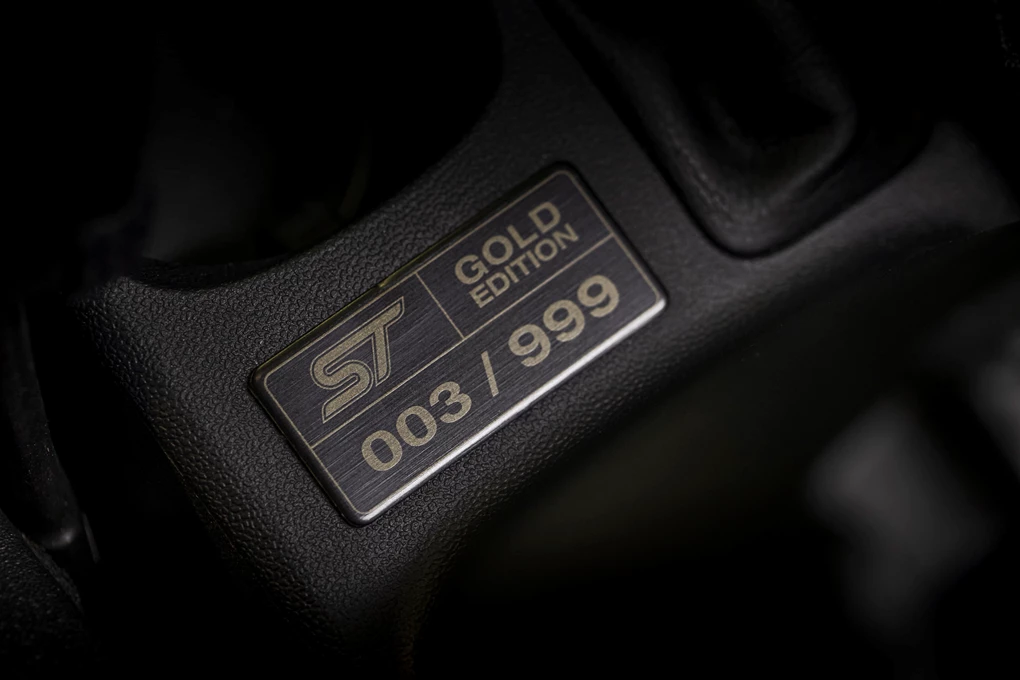 Ford has limited the production numbers of many of its special edition performance cars over the years, and the same applies to the Puma ST Gold Edition – only increasing its desirability now and in the future. 
Ford is set to stop production of the model at the end of this quarter, while just 999 examples are set to be built – each being individually numbered to add to their exclusivity. 
It comes as standard with the 'ST Performance Pack'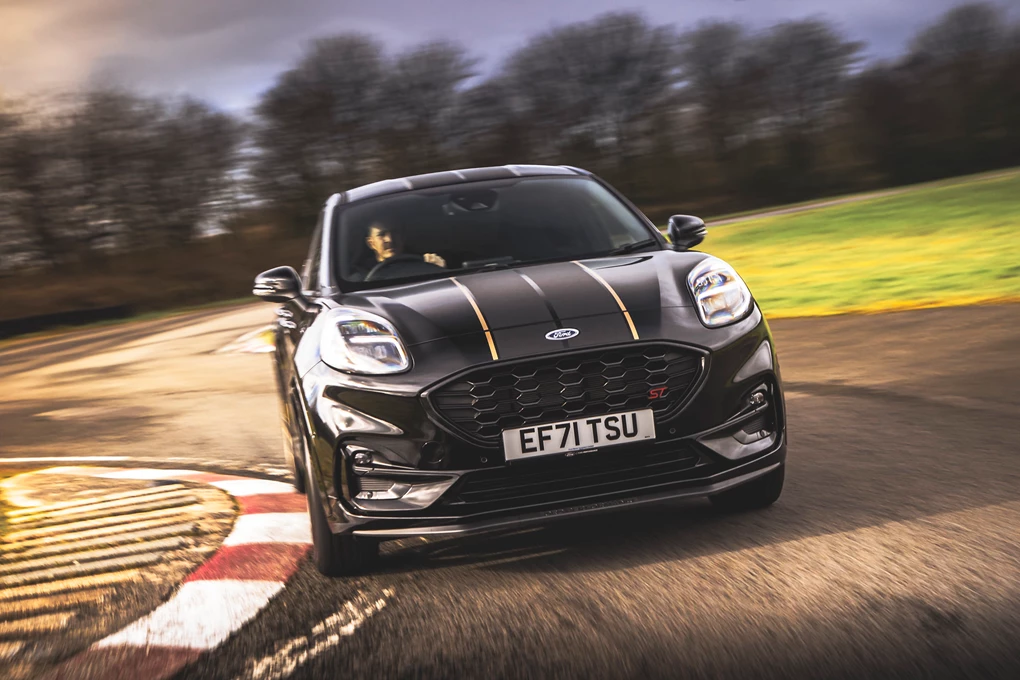 Also adding to this Puma's appeal is the fact it comes as standard with the desirable 'ST Performance Pack'. 
Usually a £950 option, this bundles together must-have features like a mechanical limited slip differential, launch control and a performance light shift indicator, all of which add to the Puma ST's fun, and it's a particular must-have if you intend to use your car on the track. 
Great performance on offer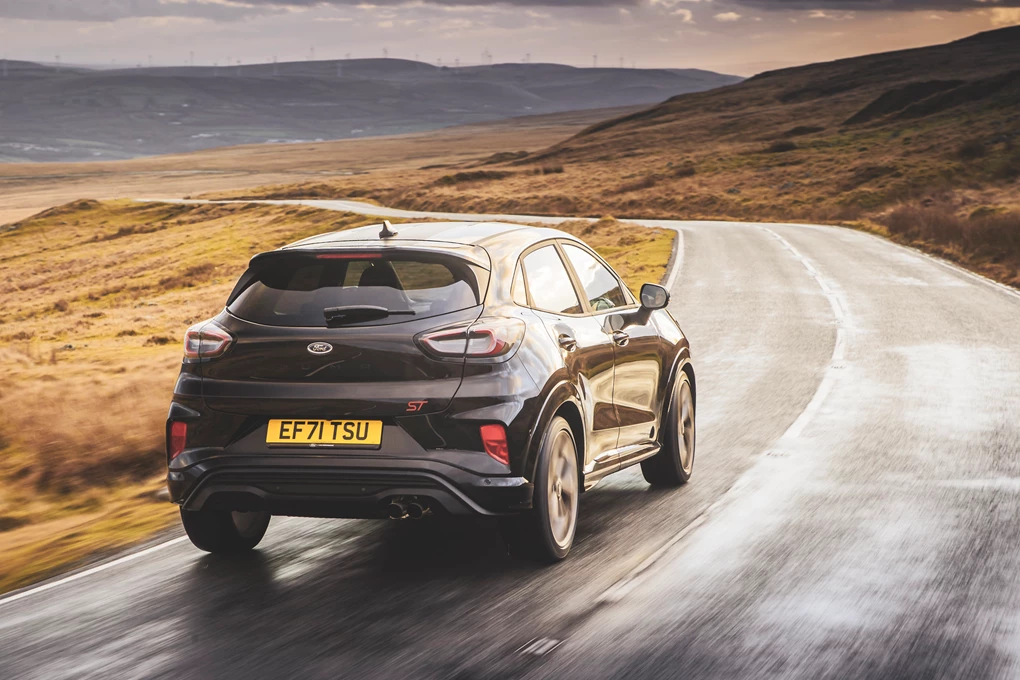 Though the Puma ST Gold Edition doesn't get any extra performance compared to the regular car, its 1.5-litre turbocharged petrol engine is so good that it doesn't really need to. 
Putting out 197bhp and 320Nm of torque, the Puma ST Gold Edition can sprint from 0-60mph in 6.5 seconds, and could reach a top speed of 137mph. 
The Ford Puma ST Gold Edition is on sale now, with prices starting from £32,595.
Enquire on a new Ford Puma ST Gold Edition