Ford remains one of the most popular car firms in the UK, with a loyal audience that trusts and respects the brand. 
With a range of cars that have adapted to suit changing times, not least the rise of SUVs and emergence of electric cars, the Ford line-up has plenty to offer, whether you're looking at affordable superminis or powerful EVs. 
Let's take a look at Ford's 2022 range…
Fiesta – from £17,905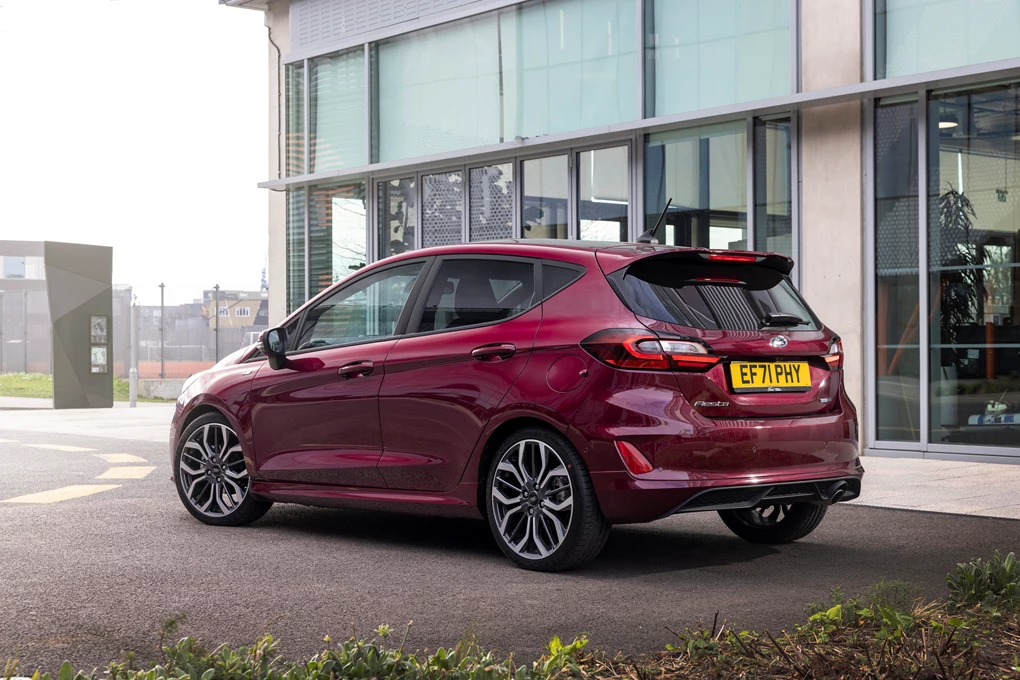 Ford's popular Fiesta remains one of the best small cars on the market, impressing with its fun driving experience, low running costs and generous equipment levels. Available in three- or five-door guises (the former now being rare for a supermini), the Fiesta now predominantly comes with efficient mild-hybrid petrol engines, while a 197bhp ST hot hatch model remains available too. 
The Fiesta has also been revised for 2022, gaining a refreshed front end design, slightly different trim levels and a new 12.3-inch digital instrument cluster. 
Focus – from £22,965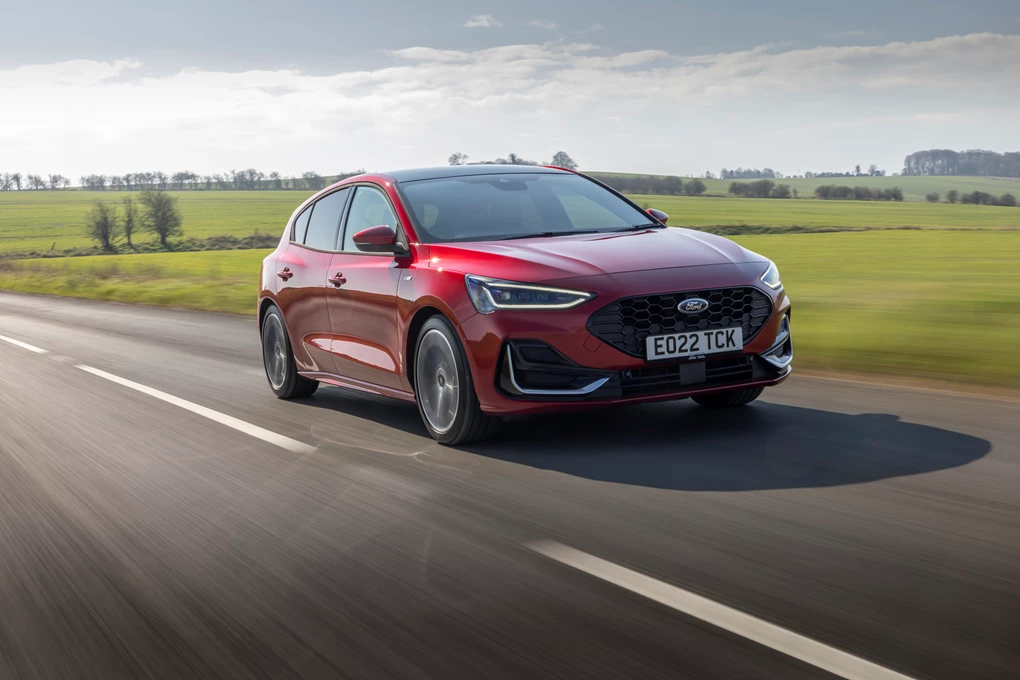 The Focus is another mainstay of the Ford range, and delivers when it comes to style and thrills behind the wheel. Available as a five-door hatchback or more practical estate car, the Focus makes a great family car. 
That said, the Focus is also available as a more rugged-looking Active version, while a 276bhp ST hot hatch caters to those wanting lots of performance. A recent mid-life update also gives the Focus a more stylish look, as well as an impressive new 13.2-inch touchscreen, though the latter is being impacted by the ongoing shortage of semiconductors.  
Ecosport – from £22,310
Ford's most affordable SUV is the Ecosport, and is a great fit if you want a high-riding model that offers a rugged design – particularly Active Versions, which get thick plastic cladding and chunkier-looking bumpers. 
The Ecosport comes well-equipped as standard, while is bolstered by some brilliant turbocharged petrol engines under the bonnet. 
Puma – from £23,645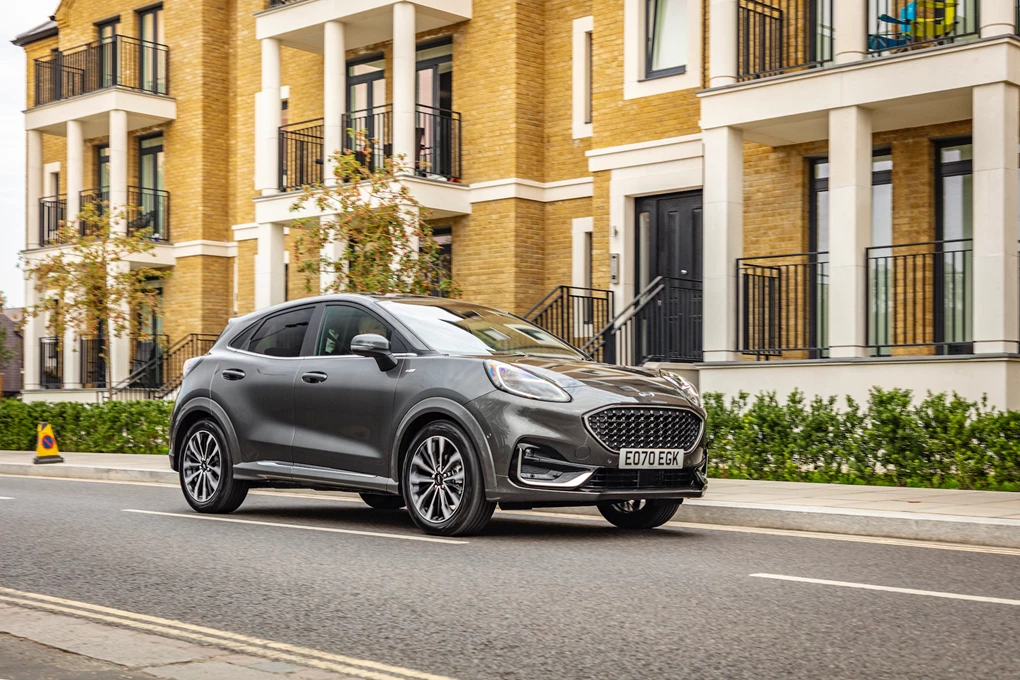 The relatively new Puma crossover is now Ford's most popular new car, and for good reason as it's practical, great to drive and good value for money as well. It's stylish to look at too, particularly if you choose the sportier-looking ST-Line versions. 
A performance ST model is available as well, using the same 197bhp 1.5-litre petrol engine as the Fiesta ST hot hatch, though efficient mild-hybrid petrol engines are available on the rest of the Puma line-up. 
Kuga – from £28,755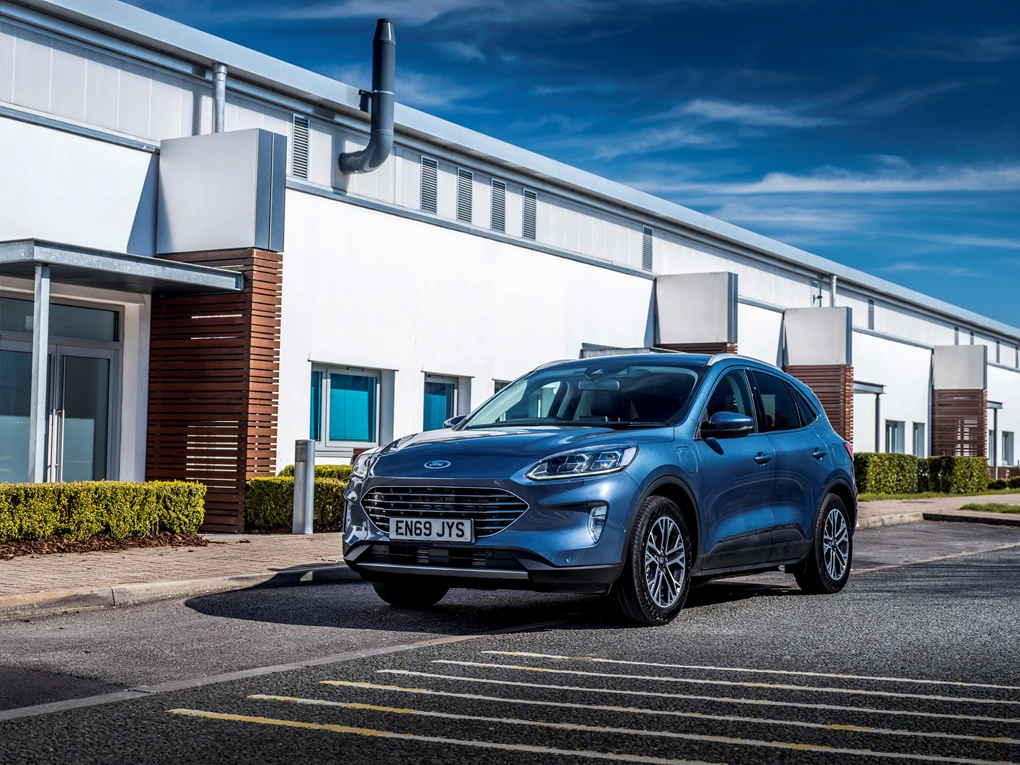 Ford's roomiest SUV sold in the UK is the Kuga, and it's a great option for families. Rivalling the Kia Sportage and Nissan Qashqai, this model is very spacious, while also being good to drive.
Another stand-out factor in the Kuga is the fact you can choose it as both a hybrid and a plug-in hybrid, with the latter offering an impressive 36-mile electric range. Both of these models should prove very frugal to run for a vehicle of this size. 
Mondeo – from £27,155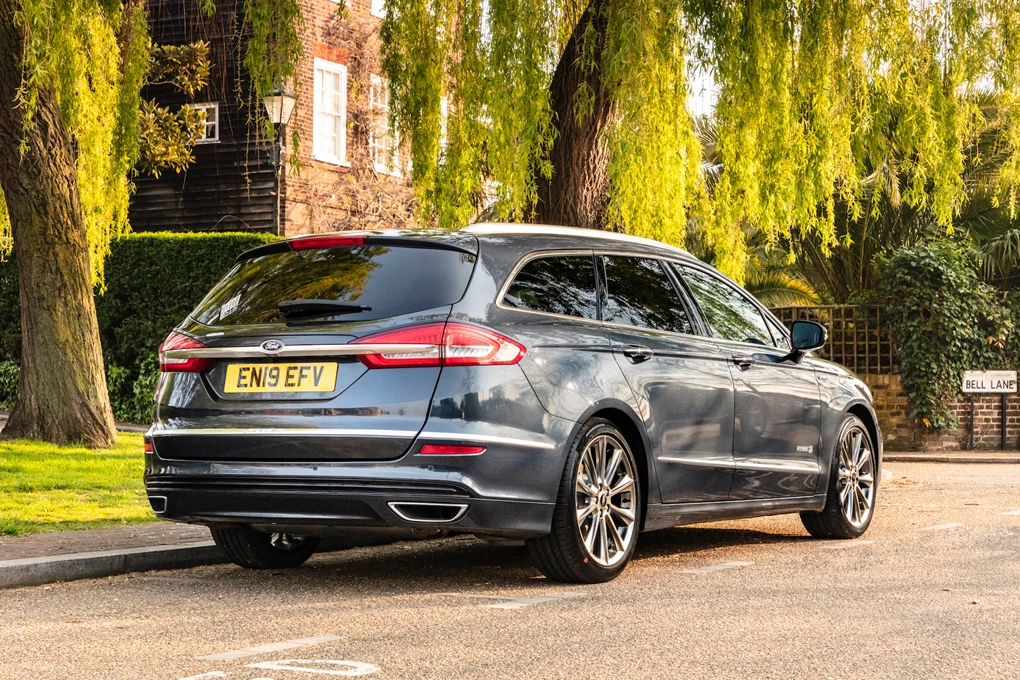 If you want to get your hands on a new Mondeo, you'll have to act quickly, as Ford has just stopped production of this large model. Available as a large hatchback or estate, the Mondeo is hugely practical, and also great value for money considering its size. 
Ford offers it with an efficient hybrid powertrain, though it's not as practical as the standard diesel models, which are the models that get our vote. 
S-Max – from £N/A
While many manufacturers might have turned their backs on MPVs, Ford remains committed to this segment, and the S-Max is without doubt one of the best people carriers on the market. 
Offering seating for seven, the S-Max is a practical and comfortable way of getting the family from a-to-b, while coming very well-equipped and also being surprisingly good to drive. 
Galaxy – from £N/A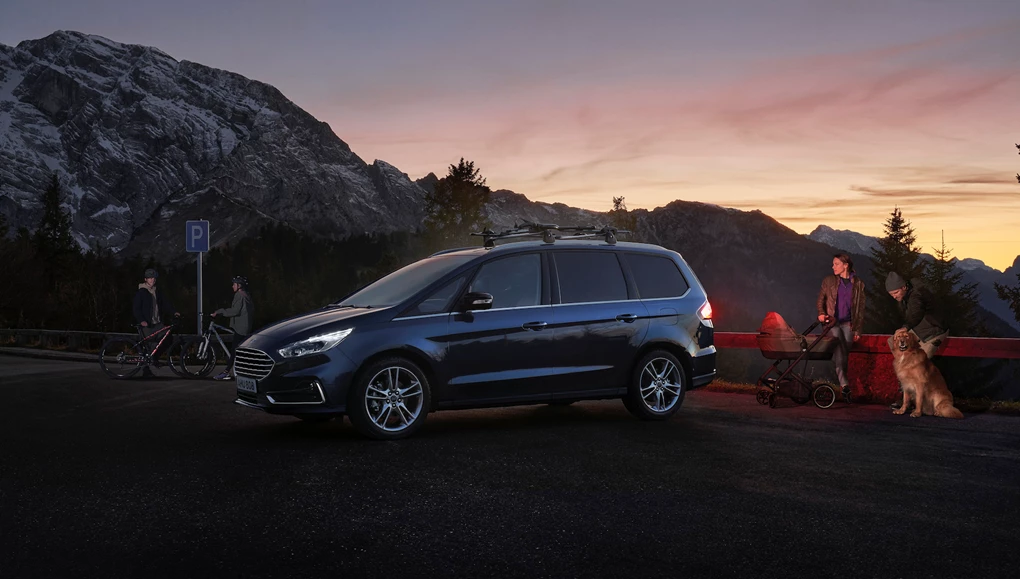 If the S-Max is just that bit small, you should take a look at the slightly larger Galaxy MPV instead. Offering a larger boot and additional room in the third row of seats, it's a very practical tool.
Like the S-Max, the Galaxy now comes as standard with a hybrid powertrain, delivering a great balance of performance and efficiency. 
Mustang – from £47,075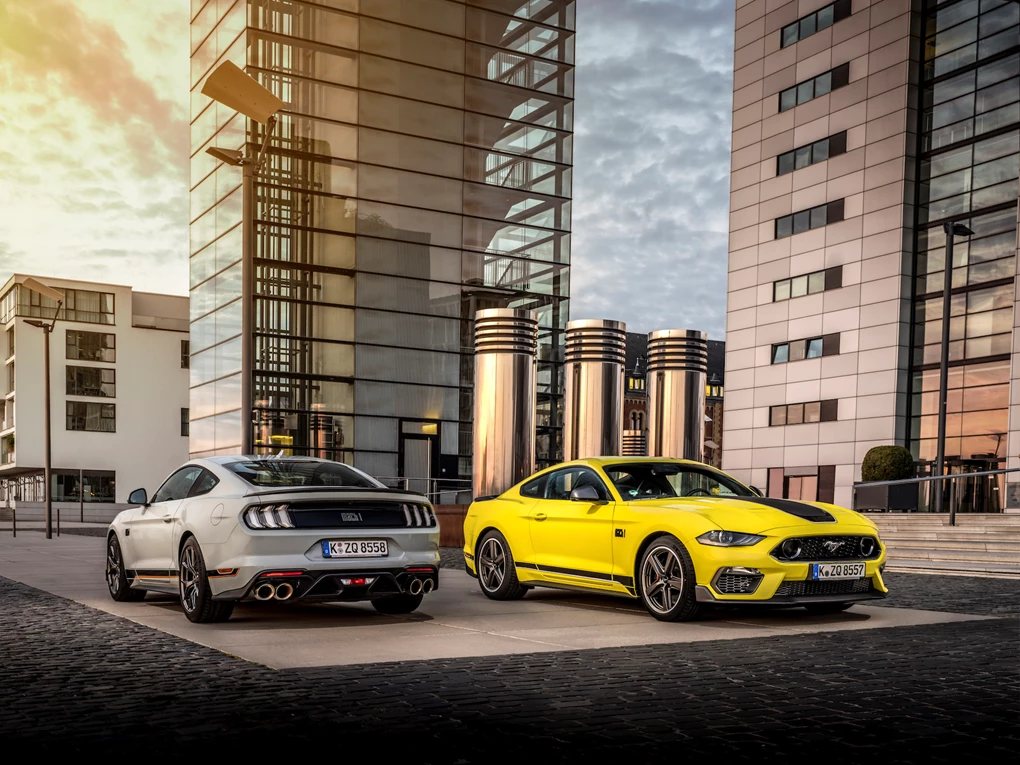 While electrification is now a major part of Ford's range, if you want traditional performance thrills, the Mustang still caters for you. Arguably the most iconic model to come from the firm, the Mustang is a unique, raw and powerful performance car.
Using a stunning 5.0-litre V8 engine, it offers great performance for your money, while offering the option of a coupe (badged Fastback) or more glamorous convertible bodystyle. 
Mustang Mach-E – from £47,530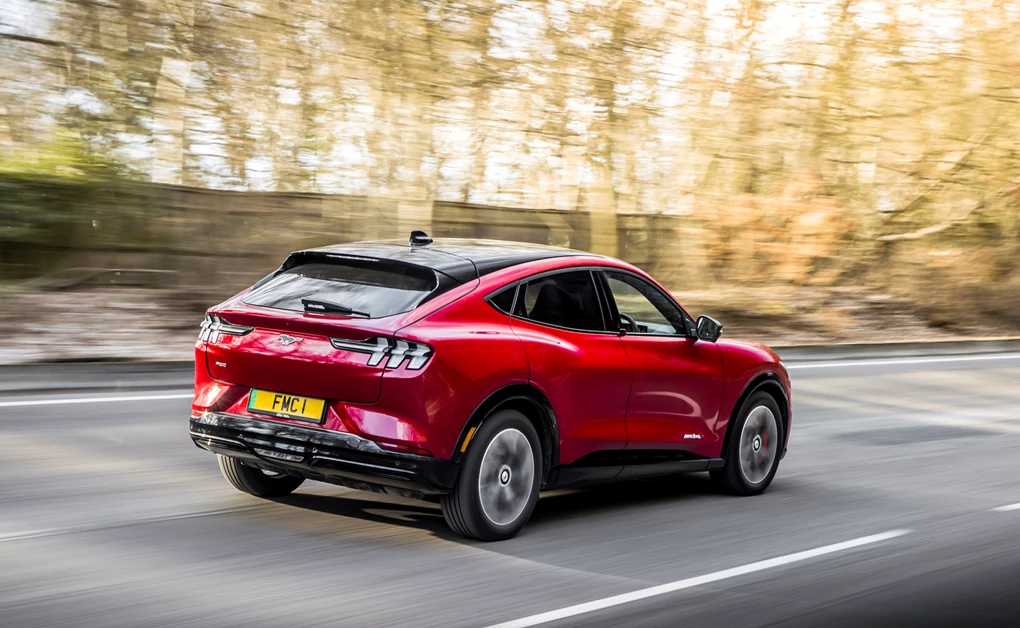 If you want to go electric, for the time being it's the Mustang Mach-E that's Ford's only electric car. Using the firm's muscle car as its inspiration, the Mach-E is a striking SUV that's good to drive and has a top-notch interior. 
A range of powertrains are available, with the Long Range versions offering an electric range of up to 379 miles of range, giving plenty of scope for long-distance travel. A high-spec GT model has also been fettled by Ford's Performance division. 
Tourneo Connect – from £N/A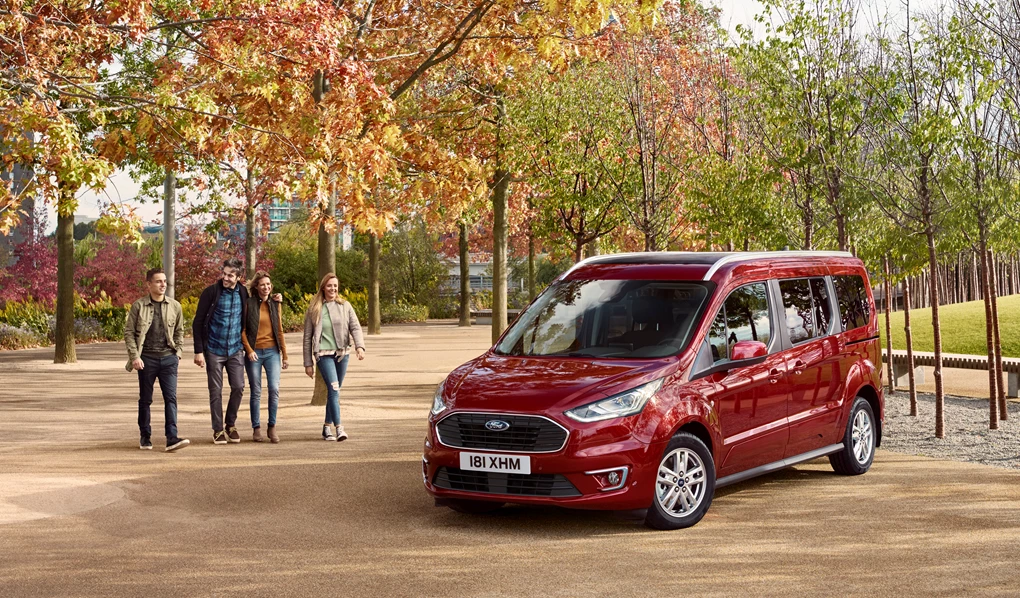 Vans remains a core part of Ford's line-up, so it's no surprise that these commercial models serve as the basis for many of the brand's MPVs – including the Tourneo Connect. 
Bringing van-like versatility, the Grand Tourneo Connect also adds a third row of seats for extra practicality, while coming well-equipped as standard. It's one of the best vehicles to drive in its class too. 
Tourneo Custom – from £43,164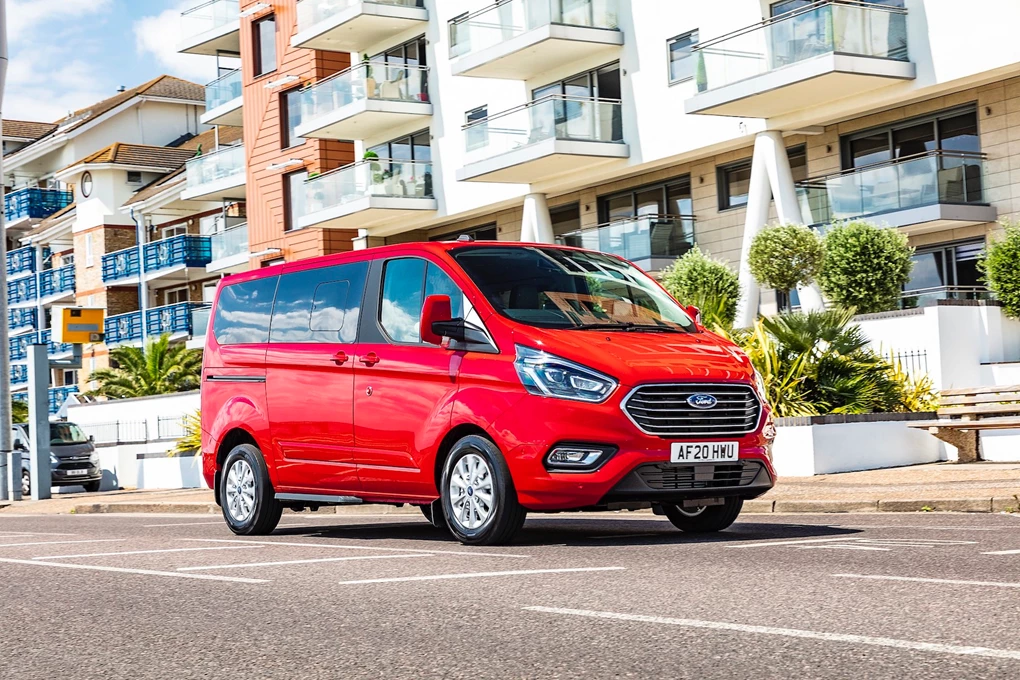 For maximum practicality and people-carrying ability, you need to take a look at the Tourneo Custom. Based on the brand's best-selling Transit, this model can seat up to nine adults in its fully flexible interior. 
Ford also offers a plug-in hybrid version, with an electric range of around 30 miles making it ideal for an inner-city shuttle. 
Ranger – from £25,400 (excl VAT)
The Ranger is another icon for Ford, and the brand's pick-up only continues to grow in popularity. Whether you're wanting a working truck or something more suited to lifestyle pursuits, the Ranger offers a very broad scope for appeal. 
It's one of the best pick-ups for driving on the road, yet remains very capable should you wish to take it off-road. A top-spec Raptor gets a whole range of mechanical changes, and is hugely entertaining to drive.
Enquire on a new Ford