Nissan has given its legendary GT-R an extensive range of upgrades for the new model year, which includes a heavily revised interior, new looks and even more power.
Since its introduction in 2007, Nissan just can't leave the R35 GT-R alone, and the car nicknamed 'Godzilla' has subtly mutated over the years to further increase and refine its awesome power.
On the outside, the revamped 2016 GT-R gets an all-new front grille, which is larger than before to improve airflow to the engine and also features new styling with Nissan's V-shaped grille motif.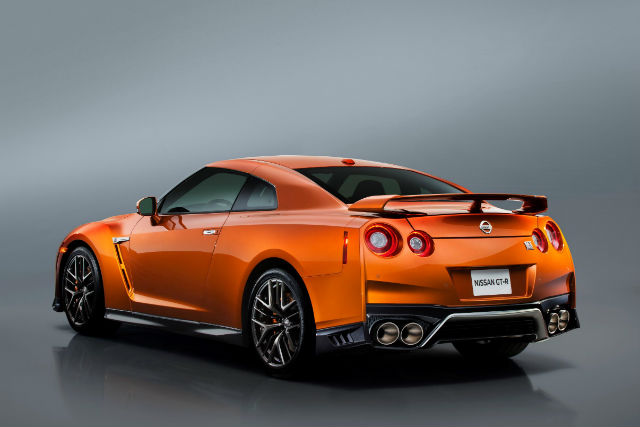 New styling and 20hp power boost
The 3.8-litre twin-turbo V6 engine also now features a reinforced cowl designed to increase high-speed stability, while the side sills and rear have swollen to improve airflow and keep drag low.
Nissan's engineering team has also bestowed the GT-R's engine with even more city-stomping power, which has been boosted by an extra 20 ponies to make a maximum of 562bhp.
The power increase comes courtesy of revisions to the engine's ignition timing and the turbochargers' boost, while torque output has risen from 632Nm to 637Nm.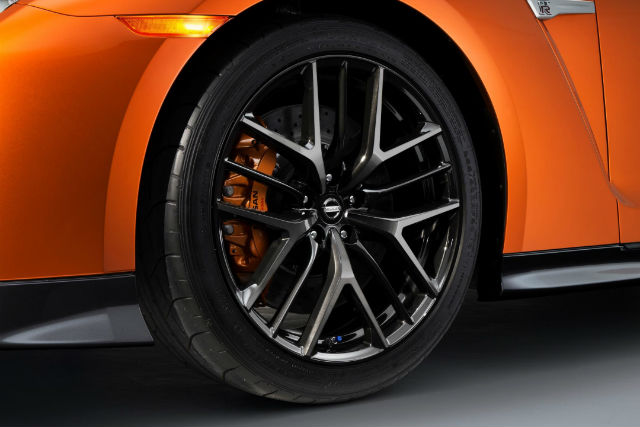 Revised suspension, interior overhaul
Other revisions to the powertrain include an upgrade to the dual-clutch transmission to make it quieter and smoother than before, along with a new titanium exhaust system.
Nissan has also revised the GT-R's body rigidity and suspension to increase its already scalpel-precise cornering ability, while the ride has reportedly been smoothed out over the previous iteration.
Inside, the GT-R gets a completely new control interface, something which has been long since due for the R35, with a new dashboard and a significantly simplified control layout.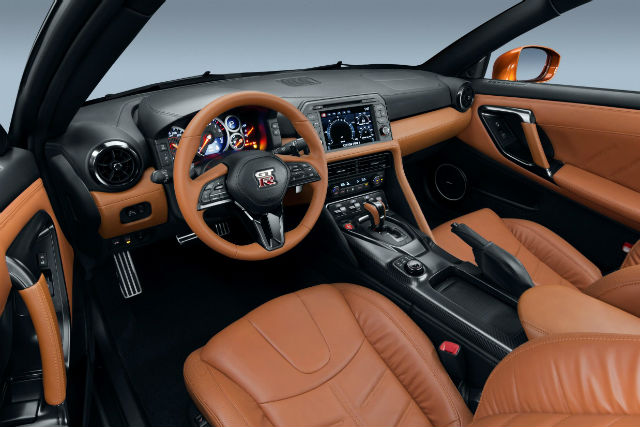 Prices yet to be confirmed
The new fascia reduces the number of buttons from a total of 27 to just 11, while the GT-R also gets a new eight-inch touchscreen and new front seats to improve comfort and support.
Finally, the updated GT-R also gets the option of new colours and interior trims, which includes the new Katsura Orange finish as seen in these images, plus new tan semi-aniline leather for the cabin.
Prices for the new Nissan GT-R have yet to be announced, but it's expected to not deviate too far from the current model's asking price of £78,030, and UK deliveries are due to start this autumn.