The eagerly anticipated Kia EV5 electric compact SUV has made an unplanned debut, courtesy of leaked images from China's Ministry of Industry and Information Technology (MIIT). With the EV5 being Kia's third electric vehicle designed atop the E-GMP architecture, there's considerable excitement and interest surrounding its design and features.These photos, initially unearthed by CarNewsChina, offer a comprehensive view of the EV5's exterior. However, potential buyers should note that this design is tailored for the Chinese market. International versions of the EV5 might witness subtle variations, though major design elements are expected to remain consistent.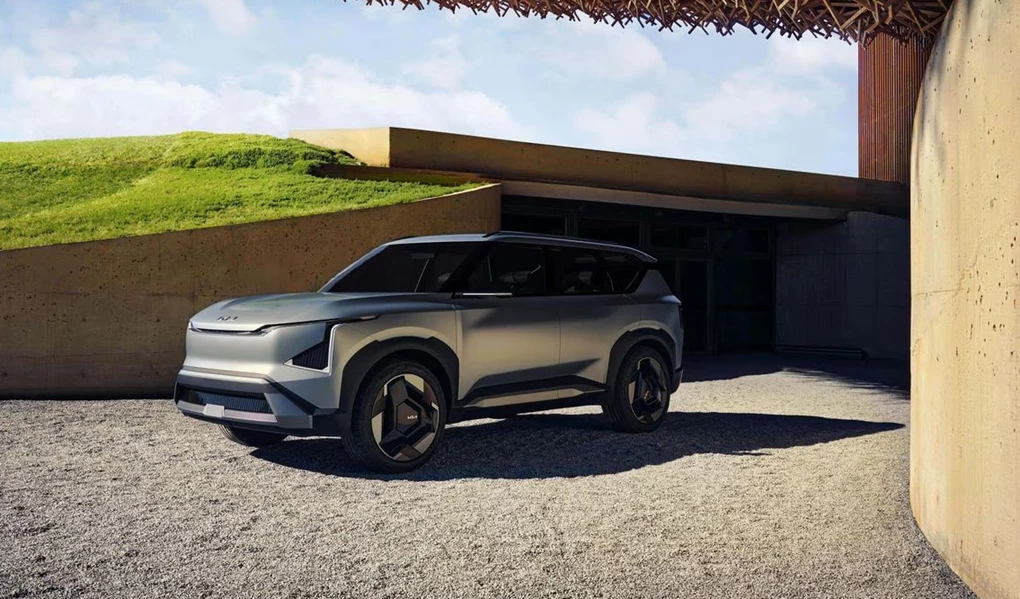 Strikingly, the production model bears a pronounced resemblance to the Concept EV5 Kia showcased in March. Minor adjustments can be seen, like traditional side mirrors replacing the avant-garde concept design, the introduction of flush door handles, slightly downsized wheels, and mild tweaks to both the headlights and taillights. In terms of design lineage, the EV5 draws more parallels with the Kia EV9 than its sibling, the EV6. The upright SUV structure of the EV5 can be interpreted as a more compact rendition of the EV9's aesthetic.
Both vehicles are built on the same E-GMP EV-centric platform, but the EV5 is designed to be more compact, suitable for five passengers over two rows. As per the details on MIIT's portal, the EV5 stands at 181.7 inches in length, 73.8 inches in width, and reaches a height of 67.5 inches. With a wheelbase of 108.2 inches, the EV5 is roughly in line with the EV6 regarding its length and width. However, it stands taller and sports a notably shorter wheelbase. While the exterior has been revealed in detail, the interior remains a mystery. But based on the departure from the concept in the exterior, the production model's interior might be slightly toned down from the concept's ultra-futuristic approach.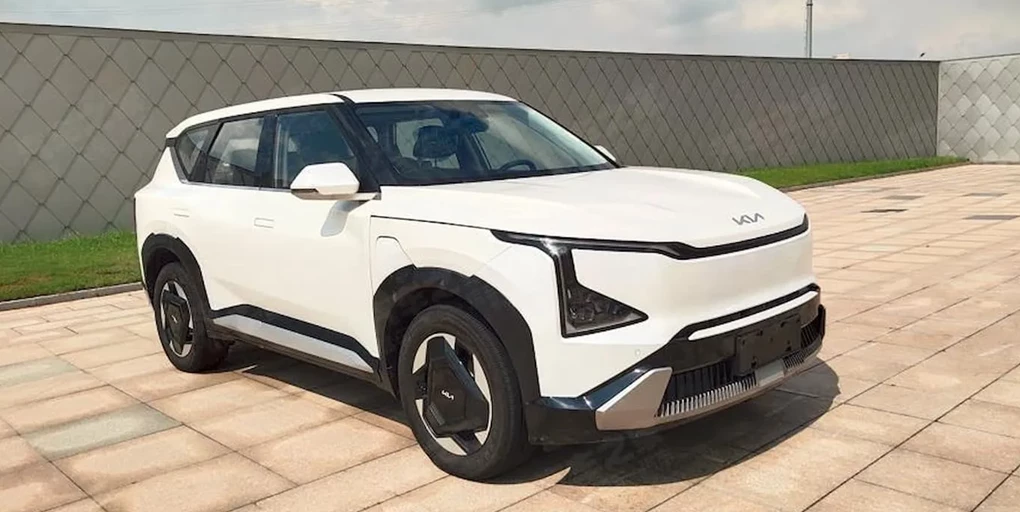 Auto enthusiasts first glimpsed the EV5 in its concept form at this year's Shanghai Auto Show. Kia has plans to formally unveil the production model at the upcoming Chengdu Motor Show. While the release date for the UK market remains uncertain, China is expected to see the EV5 on its roads before this year concludes. A potential UK launch might be slated for early 2024.
Design nuances like the unique lighting signature that encircles the car's front apron, extending to the square wheel arches, are noteworthy. The robust design reminiscent of the EV9 is evident, especially in the lighting signature at the rear. The concept version was mounted on impressive 21-inch wheels and sported an 'Iceberg matte green' paint finish, said to echo natural hues.
Inside the concept, inspiration from the EV9 was visible, especially in the widescreen infotainment display and digital instrument panel, neatly perched on a floating dashboard.
While the wait for the official launch continues, these leaks have certainly amplified the excitement for Kia's latest electric offering.