Lewis Hamilton's Car Collection
Being a three-time Formula One World Champion and with an estimated net worth of $46 million, the world record holder obviously has a selection of exotic vehicles, given his career choice.
So, to celebrate Lewis Hamilton's fantastic achievements in the world of F1, and in the hope that the Brit adds to his World Championships, we decided to take a look at his personal car collection.
Lewis Hamilton's Pagani Zonda 760 LH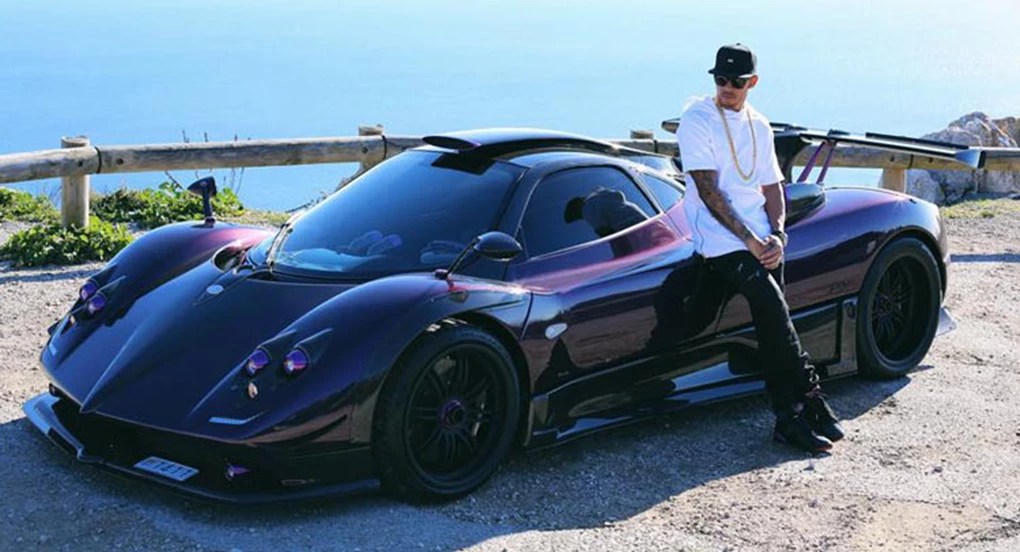 Lewis Hamilton's custom-built Pagani Zonda 760LH is one of 13 Pagani Zonda 760s made. His purple one was the first one with a manual transmission, as Lewis wanted to enjoy himself on the roads more. However, he recently enjoyed himself partying too much and not getting enough sleep which resulted in crashing his £1.5million supercar at 3:30am in Monaco.
Boasting a M120 naturally aspirated V12 engine, the car is capable of producing 750bhp and 779Nm of torque with a 0-62mph sprint time of 2.6 seconds.
Lewis Hamilton's 1966 Shelby 427 Cobra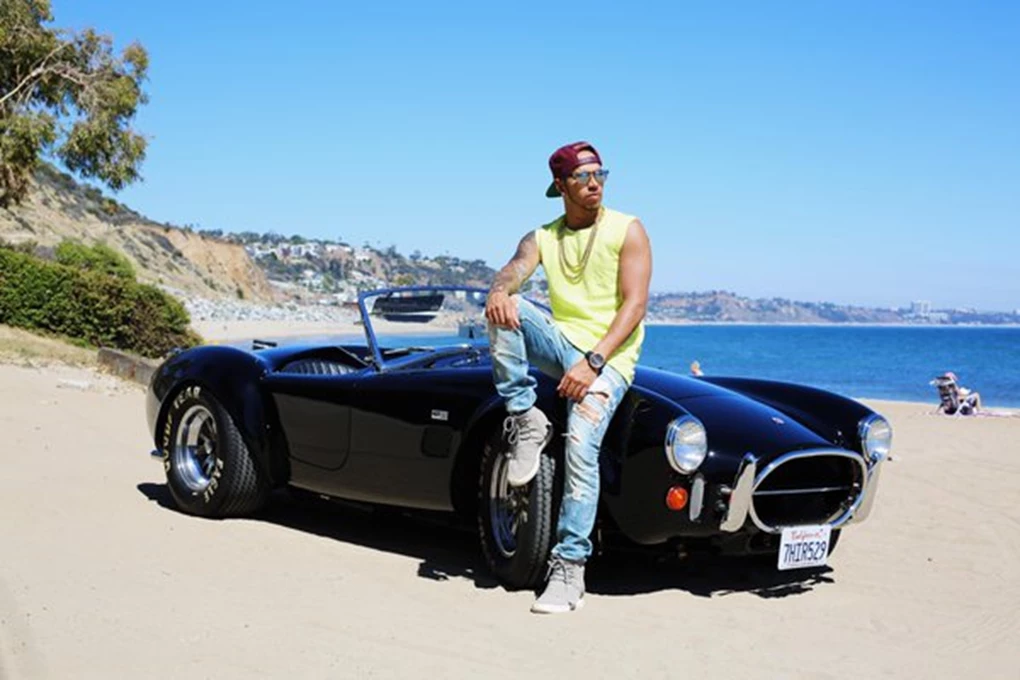 In 1965, the Mark III Cobra was designed in cooperation with Ford in Detroit. The new car had wide fenders and a larger radiator opening. Some Cobra 427s were actually fitted with Ford's 428 cubic inches (7.01 L) engine, a long stroke, smaller bore, lower cost engine, intended for road use rather than racing. A similar model to Lewis Hamilton's has been recently listed at Bonhams and is expected to sell for between £1.2-1.6 million.
Lewis Hamilton's Mercedes-AMG SLS Black Series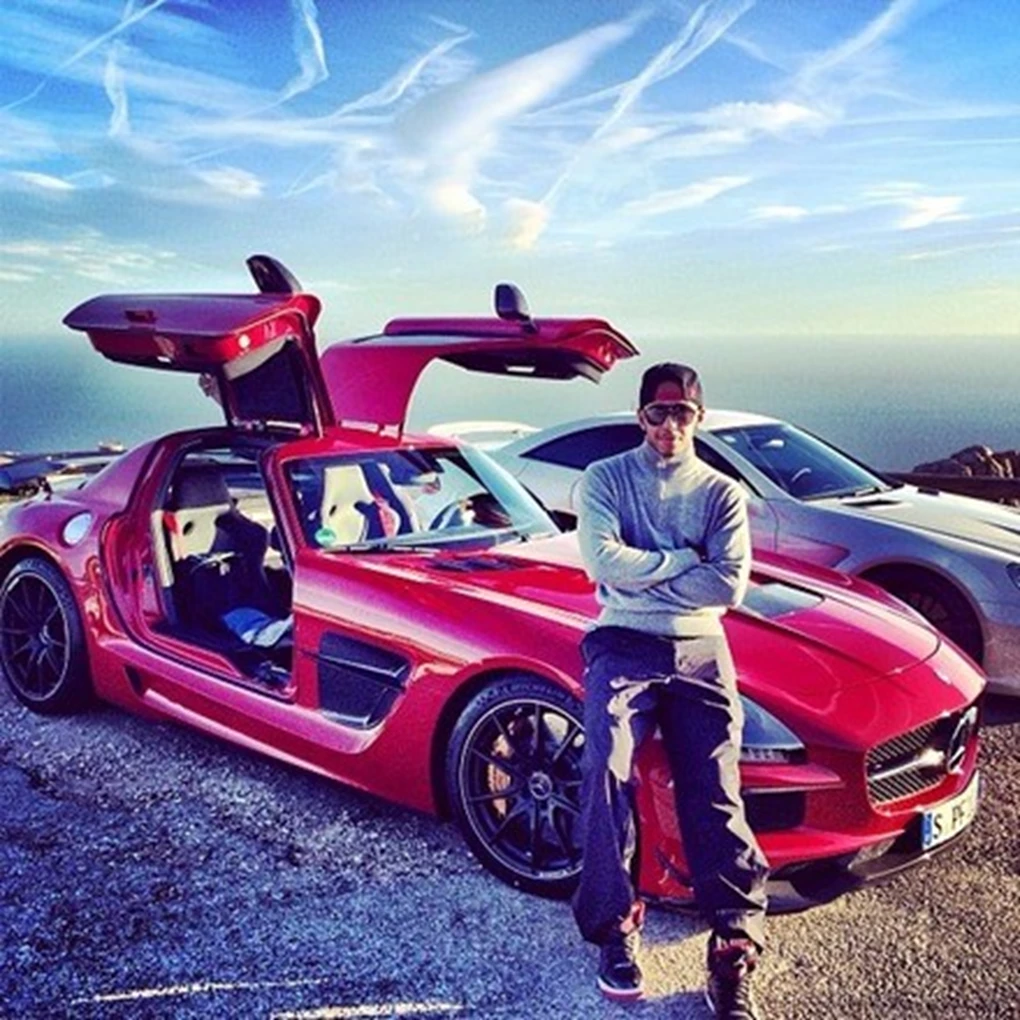 Lewis added the SLS Black Series to his SL Black Series. This car was the fifth one to wear the Black Series badge, at the time not the most powerful but certainly the quickest production Mercedes to leave the factory. The additional 59bhp added to the 6.2-litre V8 brought its total to 622bhp. This resulted in a 0-60 speed of 3.5 seconds (1/10 of a second faster than the non-Black Series SLS), and a top speed of 196 mph (1 mph slower than the non-Black series).
Lewis Hamilton's McLaren P1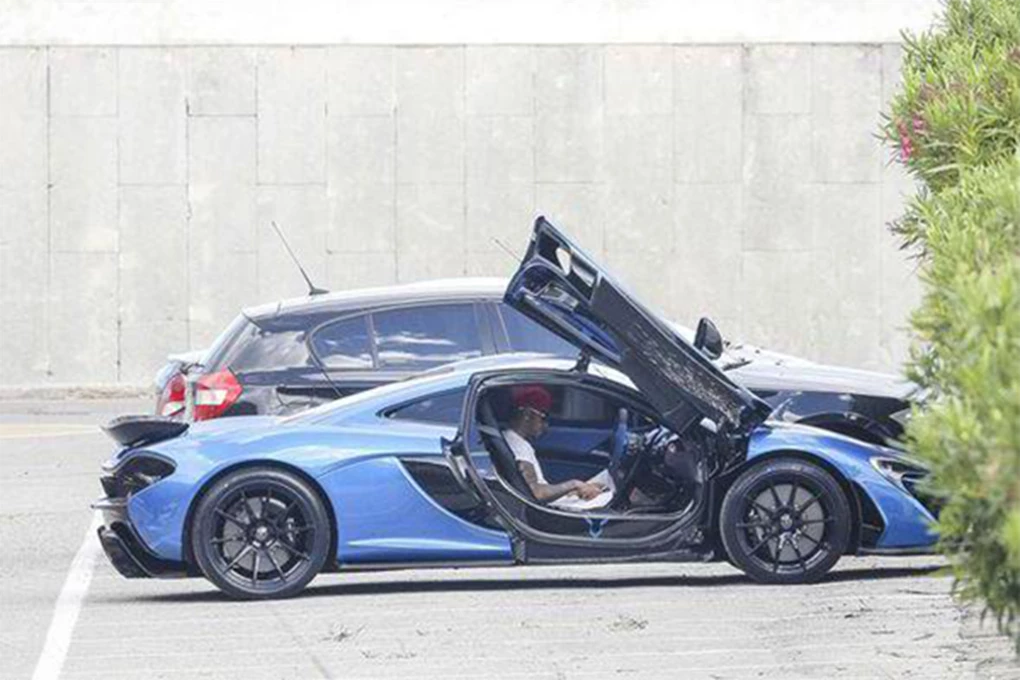 Despite not driving for the McLaren team any more, but he has a long association with the Woking team. It's no surprise, therefore, that in 2015 he took delivery of a blue McLaren P1 to his home in Monaco.
The P1 features a 3.8-litre twin-turbo V8 petrol engine. The twin turbos boost the petrol engine to deliver 727 bhp and 720 Nm of torque at 7,500 rpm, combined with an electric motor producing 176 bhp (178 PS; 131 kW) and 260 Nm of torque. With both engine and the electric motor, the P1 has a total power and torque output of 903 bhp and 980 Nm of torque respectively.
Lewis Hamilton's Ferrari LaFerrari
Lewis has a car from another rival F1 team, the £1.15 million Ferrari LaFerrari. Like his other cars, Lewis added his own personal touches to his Ferrari, with a red roof rather than the standard gloss black. The wheels are painted gloss black and have red outer rims, too.
Powered by a 6.3 litre engine, the LaFerrari is capable of reaching speeds in excess of 217mph. LaFerrari's internal combustion engine is a mid-rear mounted Ferrari F140 65° V12 with a 6.3-litre capacity producing 789 bhp and 700 Nm of torque. It is supplemented by a 161 bhp KERS unit, which will provide short bursts of extra power.
Lewis Hamilton's 1967 Ford Mustang Shelby GT500
Hamilton's GT500 resembles one of the famous Eleanor models from the film Gone In 60 Seconds.  This is thanks to a replica done by Oklahoma-based customization shop Classic Recreations to his '67 Shelby GT500. Referred to as the GT500CR, the car is built using authentic Shelby parts and is registered with the official Shelby database.
The 1967 Shelby GT500 was the first model built in the Shelby GT500 range. It is based on the 1967 Mustang Fastback and is equipped with a 428cu (7.0L) V8. 2,048 were produced back in 1967.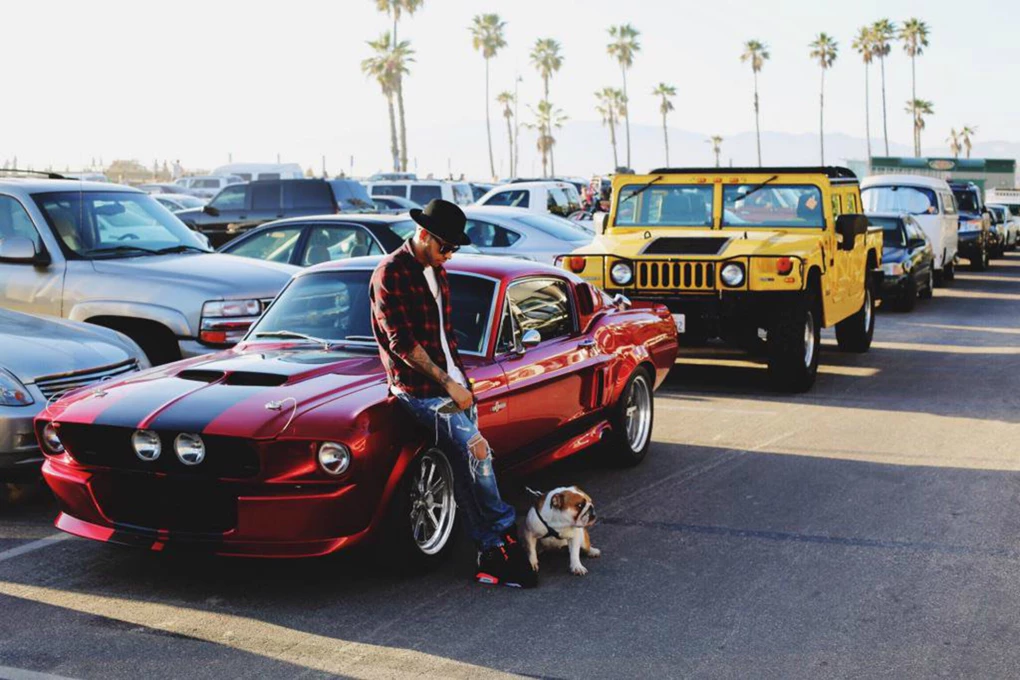 Lewis Hamilton's Other Vehicles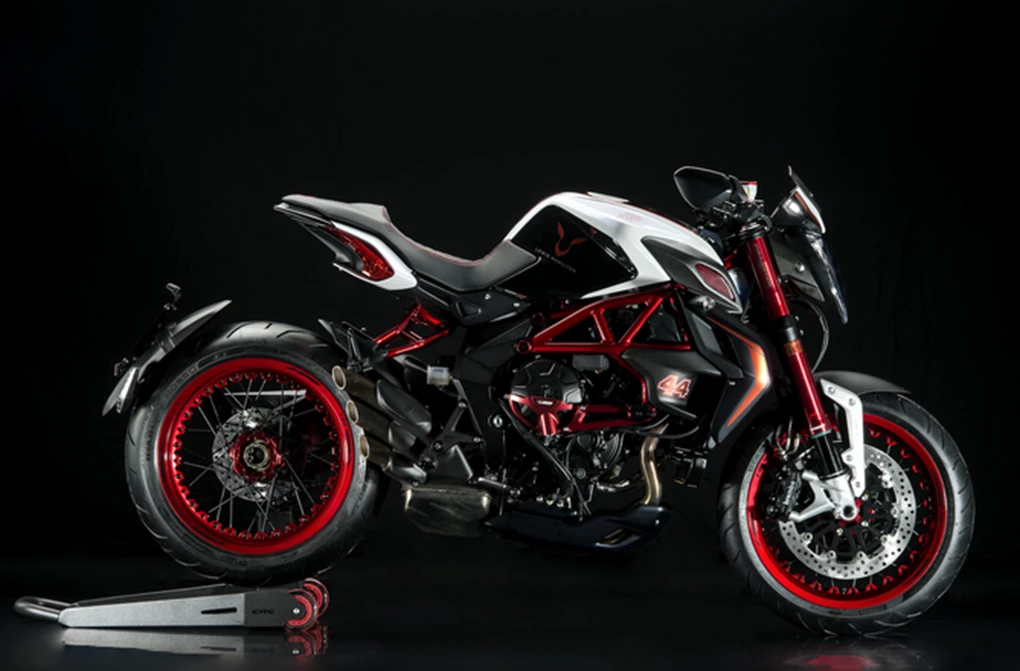 Lewis recently posted his interest in being one of the first to own a Maybach 6 to add to his Mercedes-Maybach S600. His love of vehicles doesn't stop with cars, as he's often on Instagram (usually on holiday) with his Maverick X3, Honda CRF450RX Motocross Bike, and takes time out of his busy schedule to work with MV Augusta on limited edition bikes such as the Dragster RR LH44. One cannot forget his pearlescent red Bombardier Challenger 605 private jet, too.
Did you like this article? Try our Top 10 Richest Formula 1 Drivers Of All Time article.
Stay updated with the latest news by signing up to our newsletter.