Mini has a long history of producing sporty models, but it's the John Cooper Works name that is reserved for its most aggressive models. 
Named after John Cooper, who was the man that originally created sporty Minis, John Cooper Works wasn't actually formed until the early 2000s. It was initially set up to tune the brand's models to get the most performance from them, rather than being done in-house at the firm. 
But in 2008 it was bought by BMW, with factory-built Mini John Cooper Works models following soon after – something that the brand has continued with ever since. But what are the JCW Minis you can buy today? Let's take a look…
3-Door Hatch John Cooper Works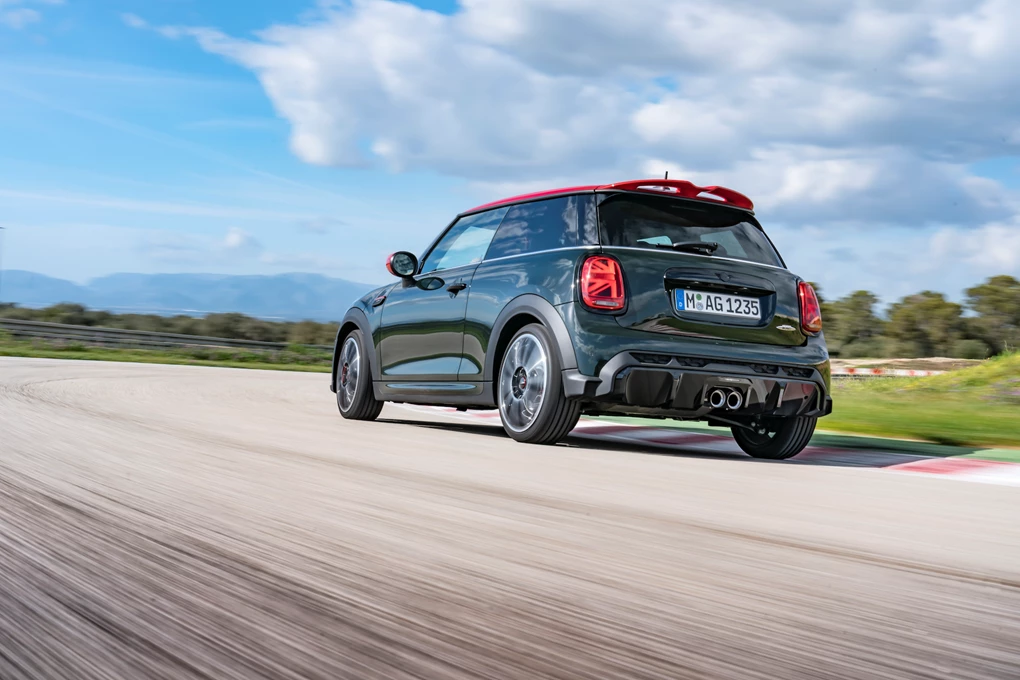 The best known of all the JCW models is Mini's 3-Door Hatch, the model that remains the brand's staple product. Even though the standard Hatch is still a hoot to drive, Mini really takes things up a level with this sporty number. 
Using a punchy 227bhp 2.0-litre petrol engine, this Hatch can accelerate from 0-60mph in just six seconds, and can hit a top speed of 153mph. Manual and automatic gearbox options are available too. Other tweaks include a sports exhaust, sports suspension and racy body kit, all of which add to the style, quality of fun of this Mini.  
Convertible John Cooper Works
The John Cooper Works line comes in various shapes and forms, including Mini's eye-catching Convertible. Essentially a drop-top version of the Hatch, this model lets you enjoy that performance and fun driving experience, but with open-air freedom, while also taking advantage of the raucous exhaust note. 
Just like the Hatch, the Convertible gets a very well-built interior and plenty of standard equipment, including sports seats, 17-inch alloy wheels, an 8.8-inch touchscreen and Nappa leather sports steering wheel. 
Clubman John Cooper Works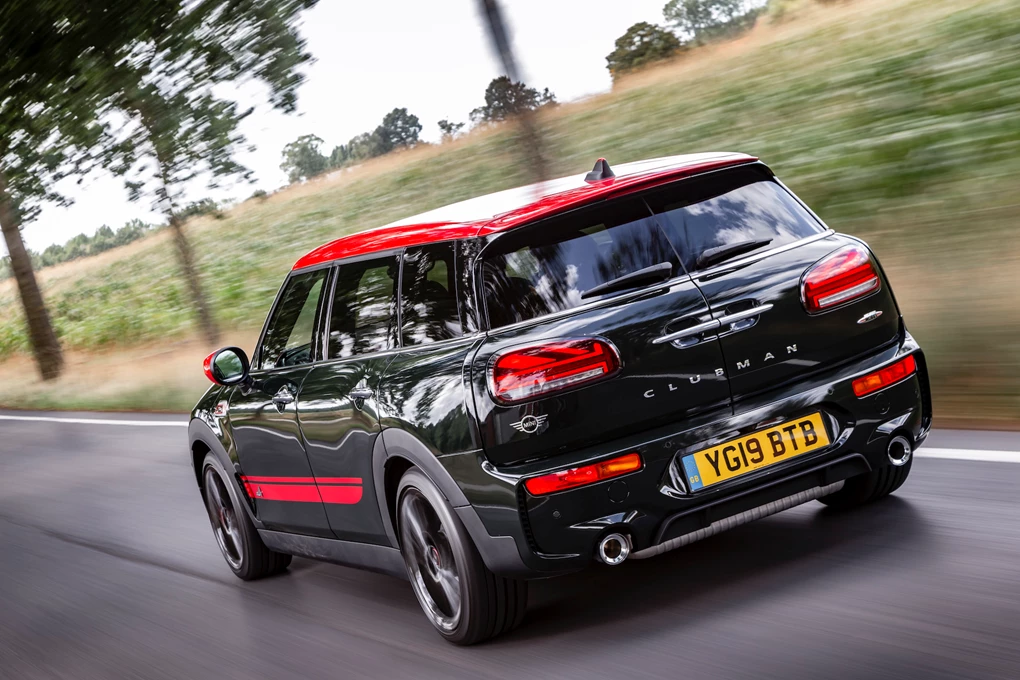 Arguably Mini's funkiest model, the Clubman offers a similar footprint to hatchbacks like the Volkswagen Golf, but comes with cool split-opening rear doors that really make it stand out from the crowd. The Clubman is also a far more practical choice than the standard Hatch, with a decent amount of rear seat space and a 360-litre boot. 
But the difference here is that the Clubman John Cooper Works comes with Mini's most powerful engine to date – a 302bhp 2.0-litre petrol engine, which allows for a seriously impressive 0-60mph time of just 4.7 seconds, making it quick enough to rival some sports cars. 
Countryman John Cooper Works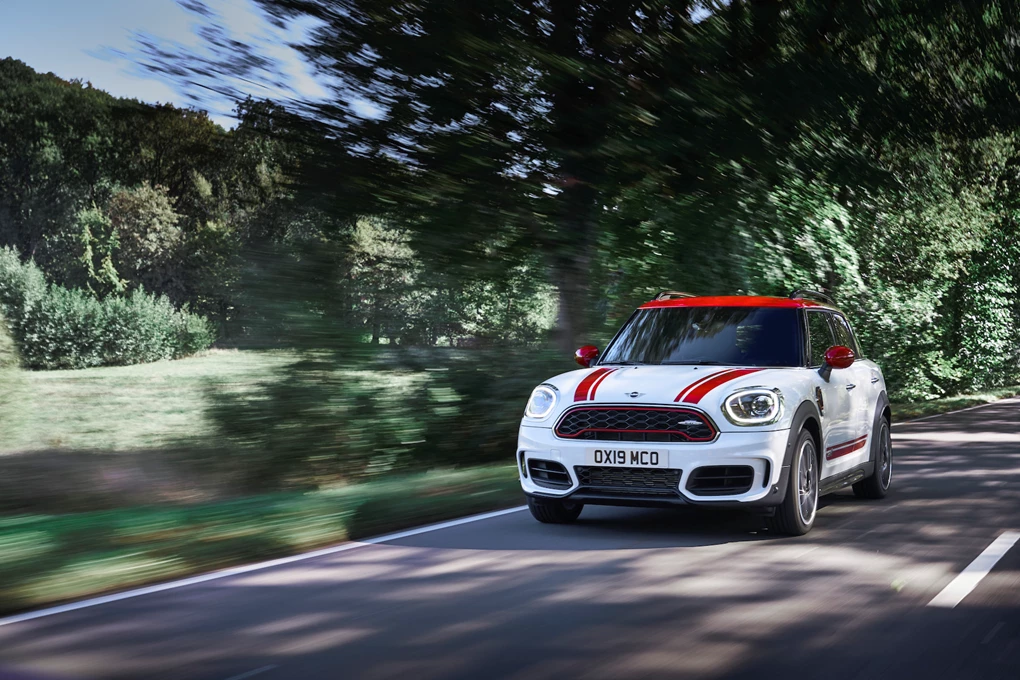 As the first and currently only SUV in Mini's range, the Countryman has proven a huge success over the years. But key to this model's success has also been the availability of sportier versions, not least the John Cooper Works. 
Using the same engine as we've mentioned in the Clubman, here it can take this SUV to 60mph in 4.9 seconds, with the top speed capped at 155mph. It's one of the most fun cars to drive in its class, while it has a long list of standard equipment too – including heated seats, keyless entry and a reversing camera. 
Enquire on a new Mini John Cooper Works