Oxford City Council is planning on banning all petrol and diesel vehicles from entering the city centre, with exclusions starting in 2020.
The city's authorities are looking to significantly reduce nitrogen dioxide pollution in the coming years, with the council looking to have no pollution by vehicles in the inner city at all by 2030. Lorries will have until 2035 as the technology for alternatively-powered options is limited.
This plan contrasts the proposal for London, which will be charging drivers who use polluting cars to enter the centre of the capital.
Oxford city centre is one of the most polluted in the UK, with overall emissions well above the legal limit. Although nitrogen dioxide levels fell by almost 19 per cent between 2011 and 2013, they only dropped by 3.9 per cent between 2014 and 2016.
It is the first city to produce a plan on cutting illegal levels of emissions following the government's proposal in July to stop the sale and production of petrol and diesel vehicles by 2040. All British cities need to offer an action plan to the government by March 2018.
John Tanner, Oxford City Council's Labour cabinet member for the environment, told the Times: "All of us who drive or use petrol or diesel vehicles through Oxford are contributing to the city's toxic air. Everyone needs to do their bit — from national government and local authorities to businesses and residents — to end this public health emergency."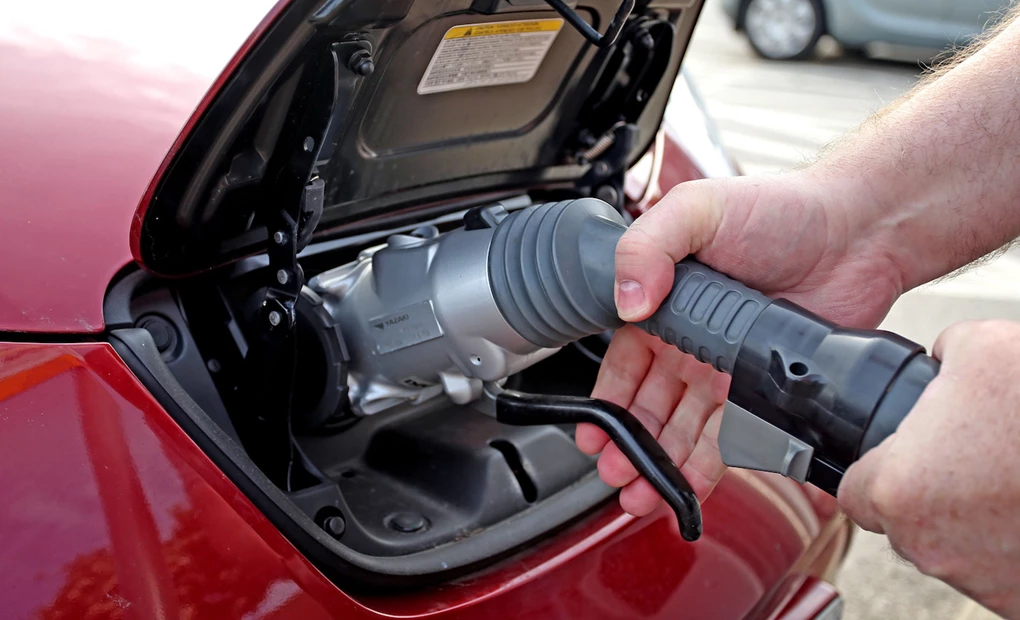 Drivers who are caught driving a conventionally-powered vehicle will have their number plates scanned by cameras placed around the streets, with fines for their discretions expected to start from £60.
To help introduce electric vehicles to the streets of the city, Oxford City Council is also fitting a total of 119 electric charging points throughout the city – with 19 of those being used exclusively by taxis. The authority says it is using £1.3million in government funding to put these points in place.
The City of Oxford Licensed Taxicab Association claims its drivers will be the hardest hit by the new rules, as it says many of its drivers will have to buy new zero-emissions vehicles that cost £60,000 each.
Proposals for Nottingham, Derby and Birmingham are also being talked about to reduce the overall pollution in those cities.