Seat's Leon Estate has been awarded Tow Car of the Year 2022 in an annual awards that celebrates the best models for hitching up a caravan. 
Carried out by the Caravan and Motorhome Club, the awards recognise models from across the car world, from cars only capable of towing smaller weights through to larger vehicles and even EVs. 
But it was the Seat Leon Estate that won the overall award, following on from scooping the category win in the 'caravan eight 1100kg to 1200kg'. The model tested came in FR grade and with a 1.5-litre turbocharged TSI petrol engine, with the latter receiving special praise when paired with a DSG automatic gearbox. Its roomy interior was also highlighted, while its large boot was said to be able to 'accommodate all touring equipment'.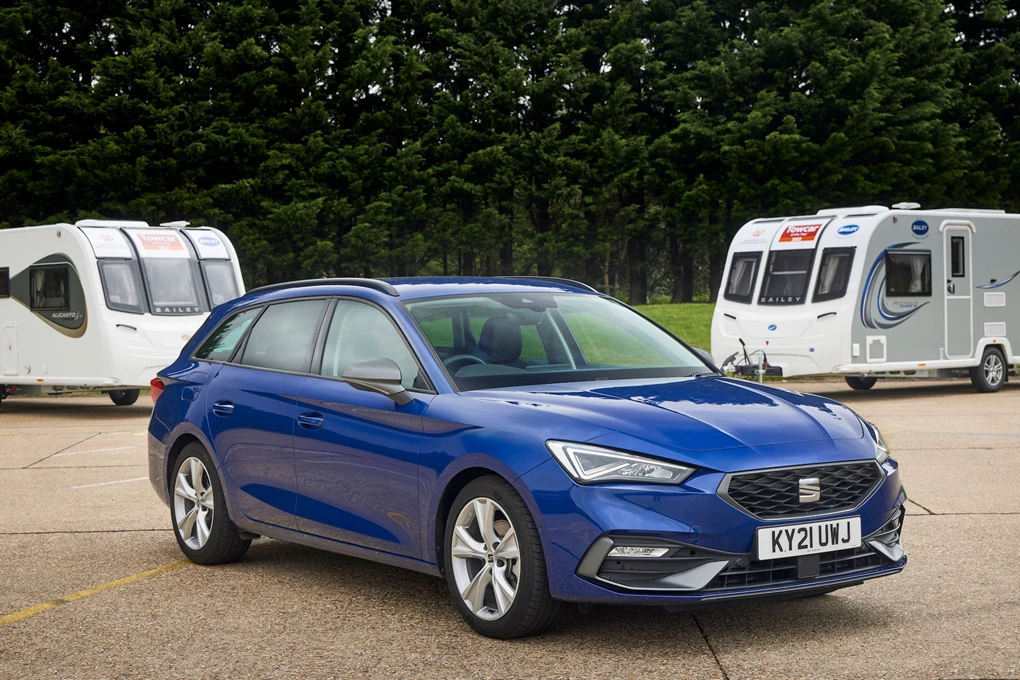 Other noticeable wins included the Volkswagen Golf R-Line 2.0 TDI 150PS winning the 1200 to 1300kg caravan category, while the electric Volvo XC40 Recharge P8 was named as the best for towing 1500 to 1700kg. 
Elsewhere, Ford models dominated the family categories, with the brand's Kuga ST-Line X diesel being named as the 'best family towcar', while the seven-seat S-Max ST-Line Hybrid scooped the 'best large family towcar'. 
At the other end of the spectrum, the SsangYong Musso Rhino was named as the best pick-up for towing.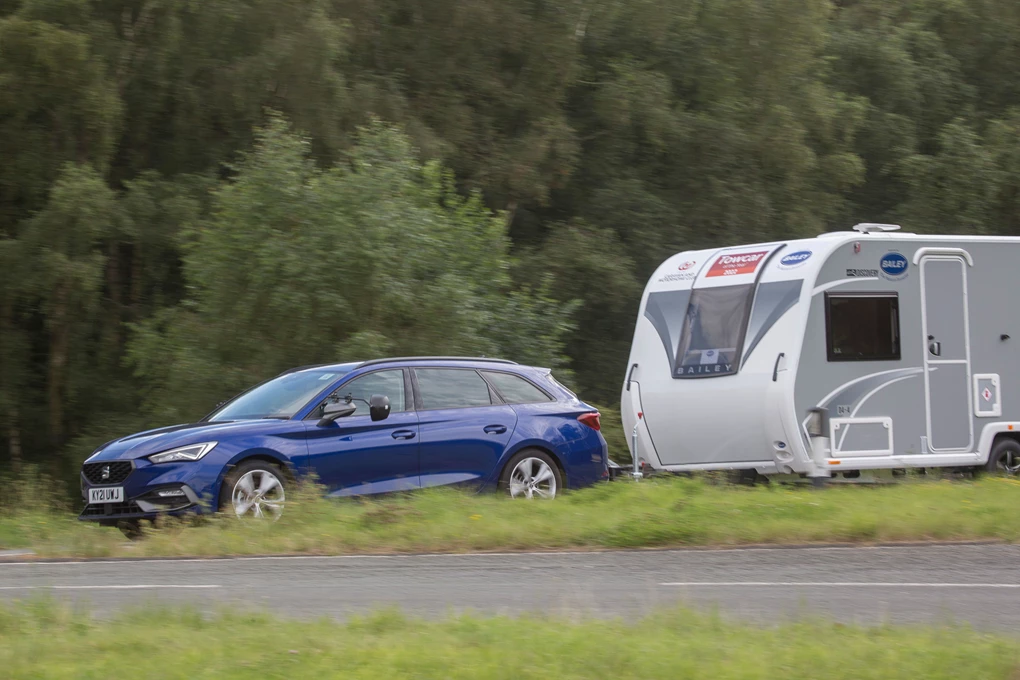 Nick Lomas, director general of the Caravan and Motorhome Club said, "With the rise in popularity of the staycation, it's more important than ever that the Club continues to provide qualified and unbiased information for it's one million members to help them to find the right towcar for their needs. 
"We've also been receiving an increasing number of enquiries about the technicalities and practicalities of towing with hybrid and electric vehicles so it's fantastic  news we are seeing a boom in competition entrants and winners in these categories."
Enquire on a new Seat Leon Estate