If you're reading this sentence right now, the chances are that you've watched The Fast and The Furious. If you haven't, do yourself a favour and watch it right now before continuing with the article.
In hindsight, it's a 106-minute cheesefest centred on a group of illegal street racers with semi-noble intentions. It's dated, it's full of meme-worthy lines about "granny shifting" and "blowing welds", but all the same, it was revolutionary at the time.
We've spoken before about how the franchise's far-reaching influence had a knock-on effect on everything from the very fabric of automotive culture to the options list on your new Fiat 500.
And, although it has since morphed to become less about cars and more about crazy international heists that stretch the boundaries of plausibility, the first film had its roots planted deep in the very real and very illegal culture of underground street racing.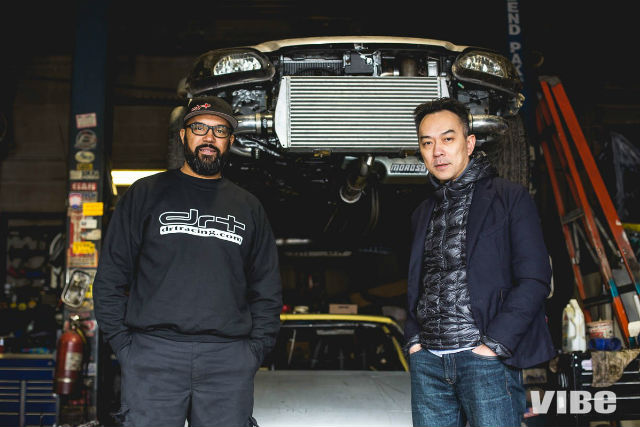 Specifically, it was influenced directly by a 1998 VIBE magazine article about the racing culture that dominated many of the streets of Uptown Manhattan, a piece titled "Racer X".
"At dusk, they take over the road. Roaring and buzzing like locusts, the swarm of asphalt-scraping Japanese cars - with swooping rear wings and brightly coloured logos - merges from the side streets of Uptown Manhattan onto the traffic-congested Henry Hudson Parkway," it began.
Written by journalist Kenneth Li, then a reporter for New York's Daily News, Racer X told the story of the Rafael Estevez, a law-defying daredevil from Washington Heights who was making serious bank off the back of a series of high speed and highly illegal street races.
Li became obsessed with Japanese import cars and street-racing culture after visiting the Eastern Autosports shop in Queens. Having grown up without a car in the centre of NYC, he had never seen anything like it and was instantly hooked.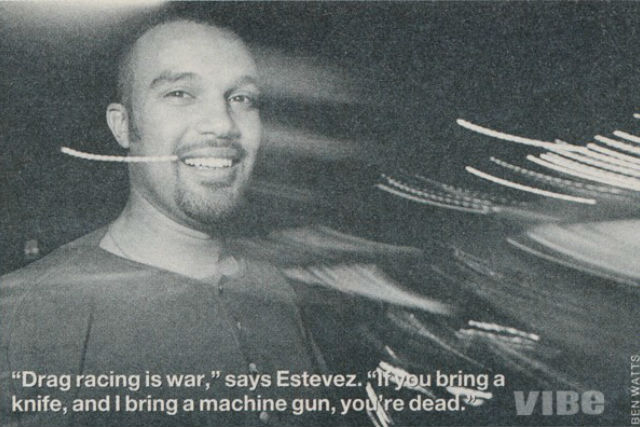 He wrote a story about the street-racing for the Daily News, but pitched a second, longer feature to VIBE that focused much more heavily on the illicit, underground aspects of the culture. Li profiled Estevez and even rode shotgun in his highly-modified Nissan 300ZX to get a first-hand account of what kept the then-30-year old going.
The feature chronicled Estevez's rise from high school dropout to undisputed king of the underground racing scene, and also followed his quest to build a Honda Civic that could cover a quarter mile in under 10 seconds. As soon as it was published, it was plucked by Universal Pictures as source material for a script on car culture, and the Fast and Furious franchise was born.
"When he said the story was going to be turned into a movie, that was a laughing matter for me," Estevez said in a 2015 article in VIBE that revisited the impact of Racer X and reunited the racer with Li for the first time in years.
Li explained: "An agent optioned it and said this will never get made. That lasted for 18 months or two years. They re-upped the option and extended it a while longer and then suddenly they were making a movie. It was random, kind of scary."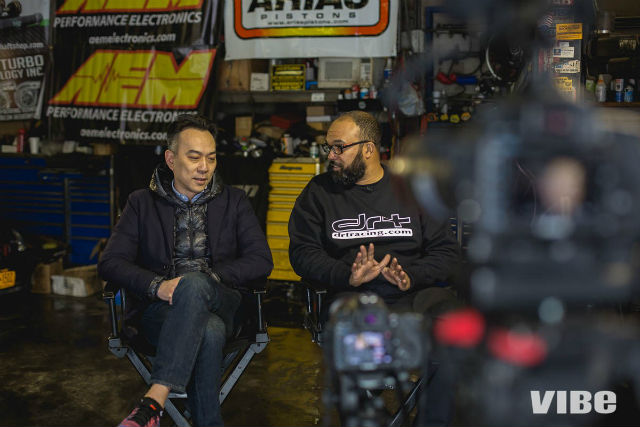 The Fast and The Furious was released just months after the Gone in Sixty Seconds remake starring Nicholas Cage and Angelina Jolie. Yet, while that movie was more or less forgettable, the film inspired by Li's account would go on to foster one of the most profitable cinematic franchises ever.
"What made it blow up was the difference in generation between the two movies," Estevez said. "Gone in Sixty Seconds would relate to the older crowd with the Ferraris, but the lifestyle in The Fast and The Furious was really beginning to happen at that time. The younger crowd. Hip-hop."
It wasn't just the lifestyle that was portrayed authentically. Some of the scenes in the movie were directly adapted from things that had happened to Estevez in real life.
He said: "Some of the parts of the first movie were really good and pretty legit. There were parts that actually happened to me, like the part where Vin Diesel goes in with the RFV and parks in the garage and walks out - that was a real thing that happened to me."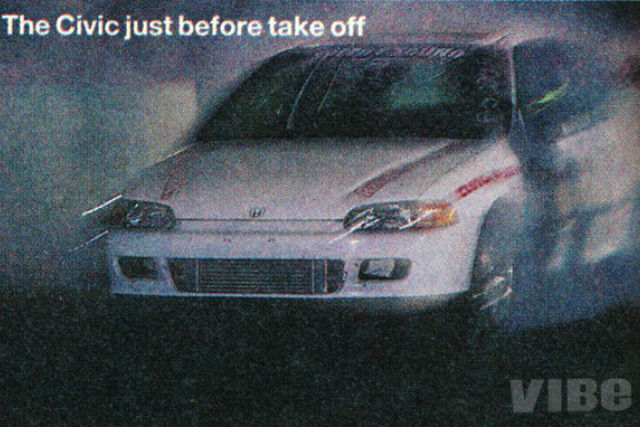 Yet despite the fact that his life directly inspired the events of the first film, Estevez has never met any of the cast or directors, not even Vin Diesel who portrays the character most closely based on Estevez, Dominic Toretto.
The only dealing with the crew that he has ever had was meeting a single script writer, who Universal had sent to hang out with Estevez and soak up the atmosphere. After being instructed by Li that he had to bring a fast car in order to keep up, the writer rented a white Mustang and reportedly scared the life out of himself trying to chase Estevez and his crew.
Having grown up in Washington Heights during the worst of New York's crack cocaine epidemic of the 1980s, Estevez as a child was transfixed by The Dukes of Hazzard. By the time he was a teenager he had ingratiated himself with the street racing scene in Upper Manhattan, running a 1972 Datsun 510 that had, by his own admission, been destroyed and reassembled hundreds of times.
In the years that had passed, he had risen to the top of his game and was the number one racer when Li encountered him, able to make $10,000 or more in a night by challenging competitors to races on the public highways.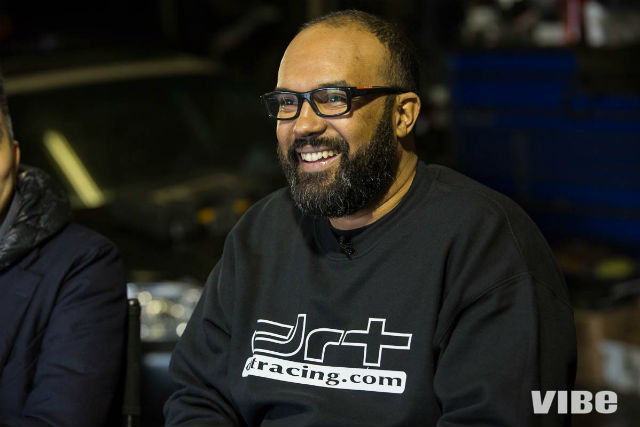 "We used to do two types of races - drag racing and mile races," he said. "Mile races get really interesting. You're going through five gears, going 160mph, which at that time was insane for a street car."
Some 18 years later and these days Estevez says he drives a lot slower than he used to. "My wife drives faster than me. She gets mad when I'm driving," he said. "If I really gotta get somewhere fast, I'll drive fast. If not, I'll drive normal."
As time went on, he found himself first with a wife, then with kids and finally with his business, a custom shop based in Queens called DRT Racing. Police had also become a lot stricter and, faced with the possibility of serious jail time, Estevez decided he had too much to lose and packed in a life outside of the law for a promising career building cars for other, this time legit, racers.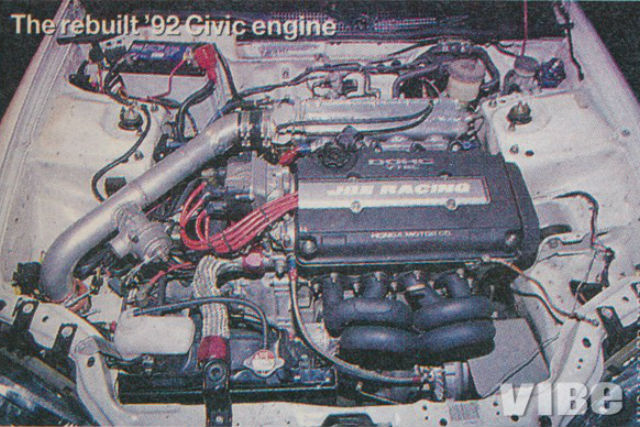 But how has The Fast and The Furious affected the two people who were arguably the most crucial to its existence? For Li, who now works as the managing editor for Newsweek, the whole thing has been slightly embarrassing.
"It makes for fantastic cocktail banter," he said. "And my nieces and nephews are psyched about it. And every one of my friends make fun of me whenever another one comes out."
As for Estevez, he says that his life has remained largely unchanged as a result, despite being the main inspiration for the original film.
"I'm a low-key guy. I haven't got any fame out of it. I don't want it. In my type of business, I probably could've taken more credit for it, but the type of movie it is, I don't know. I'm skeptical. Other than that, I look at the movie for what it is: A movie."
Photo credit: VIBE magazine