MG is bolstering its range of electric cars with the introduction of a heavily revised version of its popular ZS EV crossover. 
Introduced in 2019, the ZS EV was MG's first electric car and has been key to the brand's ongoing growth. This new model packs the car with more technology and a new powertrain with a far longer range than before. 
MG is introducing a Long Range model that features a large 72kWh battery that is said to be capable of delivering up to 273 miles on a single charge – a huge step up from the 44kWh battery fitted to the outgoing car that offers 163 miles of electric range. The firm has also said it will introduce a 51kWh battery model next year, which will offer 198 miles of range.
Rapid charging capability of up to 76kW is offered, which MG says would allow the battery to be charged in 42 minutes when plugged into a 100kW rapid charger. 
In terms of design changes, the new EV gets a different 'face' from the petrol ZS, with a new smoothed-off grille to improve aerodynamics and a repositioned changing port. New LED headlights are also fitted, along with a redesigned rear bumper and a new set of alloy wheels. 
Inside, the ZS EV gets a new 'iSmart' connectivity system, which uses a larger 10.1-inch touchscreen that has new graphics and improved functionality. A new digital instrument cluster is also fitted, along with wireless smartphone charging.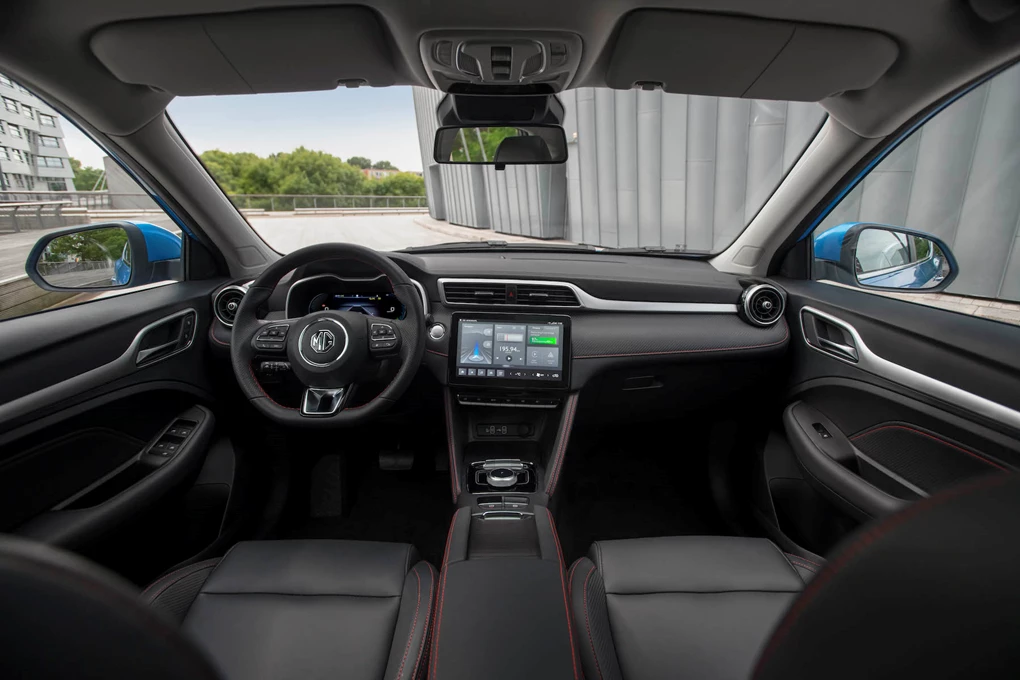 MG says prices for the new ZS EV will be announced next month, though a noticeable increase is expected to take into account the far larger battery. 
Enquire on a new MG ZS EV