Volkswagen has revealed its new ID.5 coupe-SUV as the brand continues to build up its electric car offering. 
Essentially a coupe-like version of the popular ID.4 SUV, the ID.5 is based on the Volkswagen Group's well-praised MEB electric car platform, with this top-rung model only set to be available with a larger 77KWh battery pack (lesser options are available on the ID.4). 
This big battery means the ID.5 will be able to manage a claimed range of up to 323 miles, while all versions are set to be able to charge at up to 135kW, meaning a 30-minute rapid charge can take the battery to 80 per cent capacity in less than 30 minutes.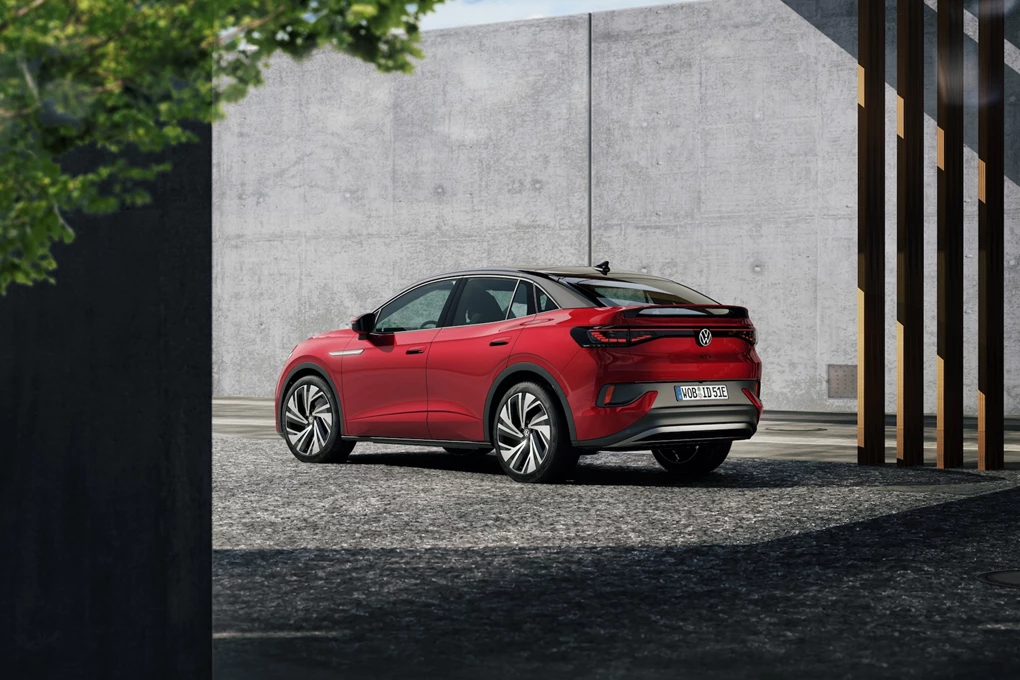 As standard it will come with a single electric motor at the rear (developing either 172bhp or 201bhp) though Volkswagen has also shown off a sportier GTX model, which gets a front motor enabling all-wheel-drive, and produces 295bhp in all. That means a 0-60mph time of 6.1 seconds will be possible. 
Thanks to the sleeker styling, the ID.5 offers a low 0.26 drag coefficient, which helps to bolder the model's range, while as standard it will come with Volkswagen's latest software enabling over-the-air updates, meaning that it can continue to improve over time as more and more advancements are developed. It also features Volkswagen's latest updated touchscreen, which promises quicker response times. 
While the sloping roofline aids visual appeal, Volkswagen says the ID.5 only actually offers 12mm less headroom in the back than the ID.4, while a 549-litre boot is still a very generous size.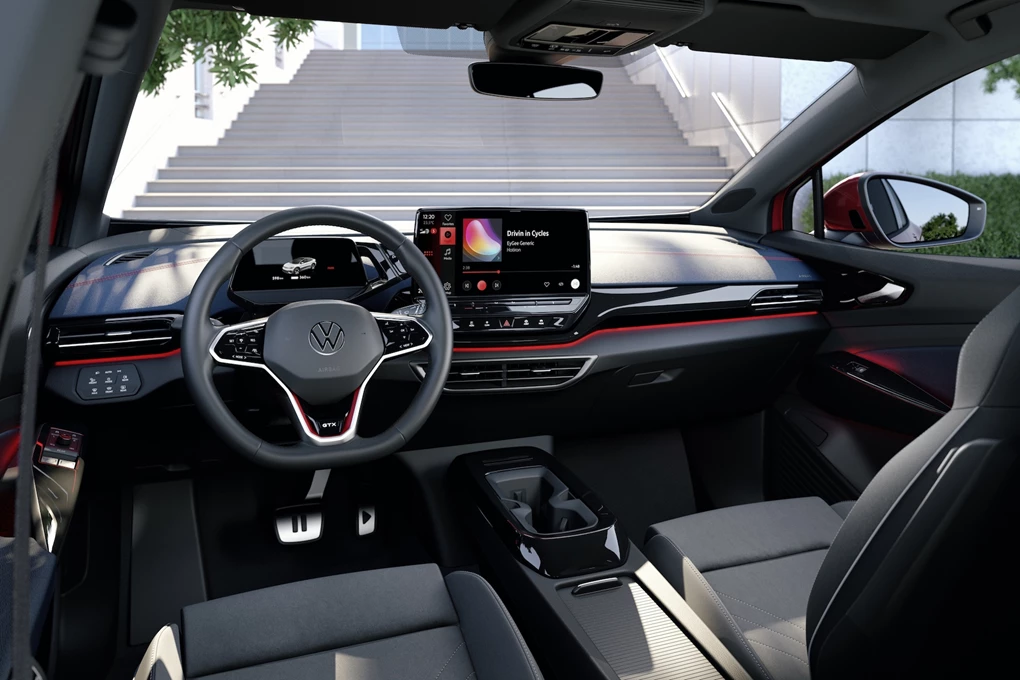 The ID.5 is set to arrive in UK showrooms in the first quarter of 2022, with prices likely to start from around £45,000 once they're confirmed.
Enquire on a new electric Volkswagen