Buying a car as a newly-qualified driver can be expensive - whether you're a 17-year old or a more mature first-time buyer. Alternatively, maybe you're someone looking to buy a new car for your son or daughter who has just passed their driving test. In any of these cases, you have to consider not just the costs of the car itself, but also the maintenance and insurance costs too.
Reliability, safety and even style are other factors to consider. There's a lot to think about then. On top of all that, any engine size above 1.0-litre can result in huge insurance premiums.
New drivers may be tempted to add themselves to their parents insurance even if they are the main user of a car. But temptations to do this should be resisted, since this is in fact illegal, and insurance companies are growing wise to the practise and could refuse to pay out. This practice is known as fronting and you can learn more about it in this guide.
So just what is the best car for a new driver? There isn't a definitive answer, but we've gathered together some of the new cars out there that are most likely to pass all the relevant criteria mentioned above.  
Each new car mentioned in this guide can be bought with the aid of our service here at Car Keys. If your interested in buying a new car, why not try our New Car Finder?
What are the Best Cars for New Drivers?
In our in depth guide we will outline some good first cars for 17 year olds, as well as good first cars for older first time buyers. Take a look at top picks which are detailed below: 
Ford Fiesta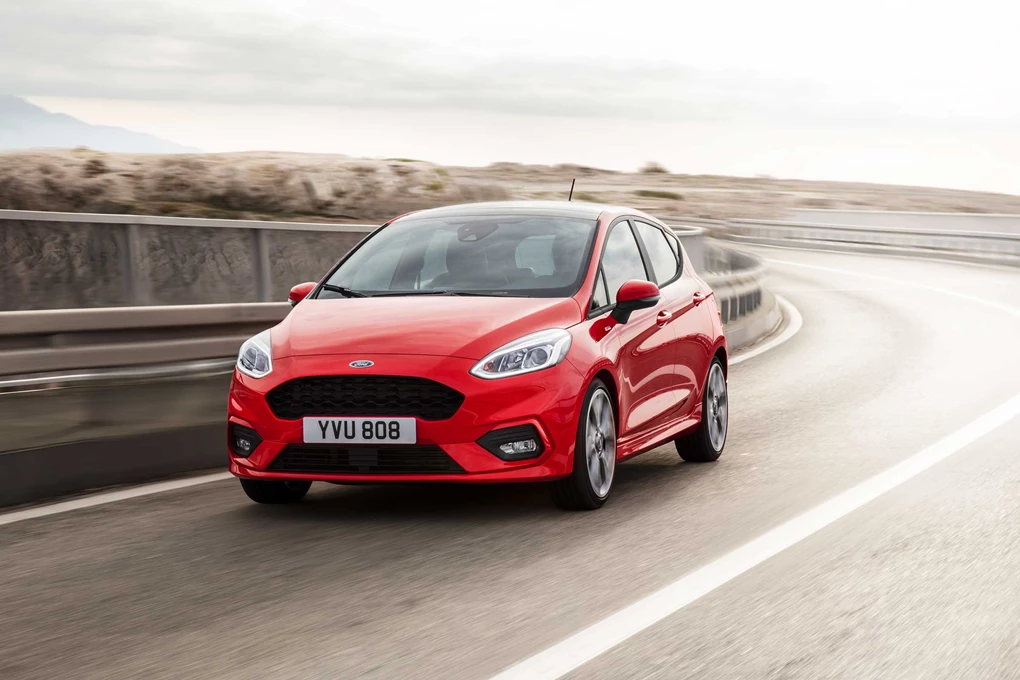 For a first car, the Ford Fiesta is a very dependable choice and the supermini is already extremely popular with first time drivers. That's partly because it's incredibly fun to drive and is one of the most refined cars in its segment.
It scores highly on Euro NCAP safety tests and comes with a good level of safety equipment. Fiestas also offer lower insurance than many larger, sportier cars. Because they're popular as well, you're more likely to find a bargain deal for one.
The Fiesta is a great all-round car that matches practicality with good build quality. It's available with a wide range of engines, with good levels of equipment and refined handling: it's not surprising it makes our list as a best first car to buy.

Fiat 500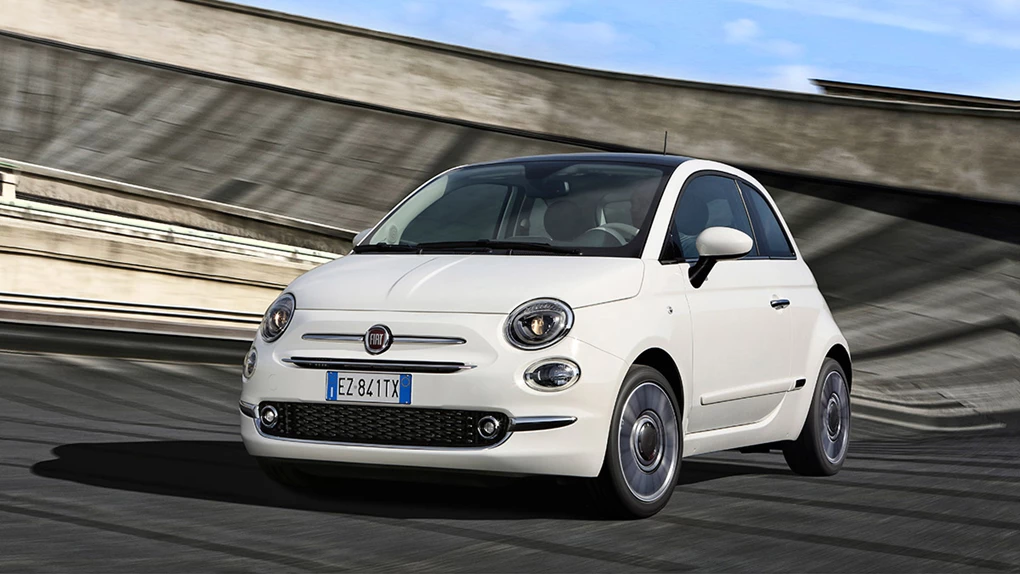 The Fiat 500 is a stylish but affordable alternative to the MINI. For car buyers passionate about style, this is well worth a look as there are all sorts of ways you can alter the look of the exterior and interior.
There are not many city cars capable of matching the Italian manufacturer's iconic design. This is complimented by a host of customisation options and vibrant colours.
Standard equipment is slightly sparse, but the Fiat 500 makes up for it by being one of the most fashionable first car choices available. Fiat's TwinAir technology makes it a very efficient car too. While the 500 has been on sale for a while now, numerous updates over time have help keep the car feeling as fresh as ever.

Vauxhall Corsa
The Vauxhall Corsa remains a hugely popular first time car thanks to its universal appeal, refined drive and low running costs. It's also popular with some of the larger UK driving schools - testament to its handling, comfort and ease of drive.
There's a wide range of engines available, many with low CO2 emissions and high mileage to bring down driving costs.
The Corsa has the added bonus of a large boot and quite a bit of room for passengers compared to other superminis in its class, making it one of the best first cars newly qualified drivers can buy. 

Seat Ibiza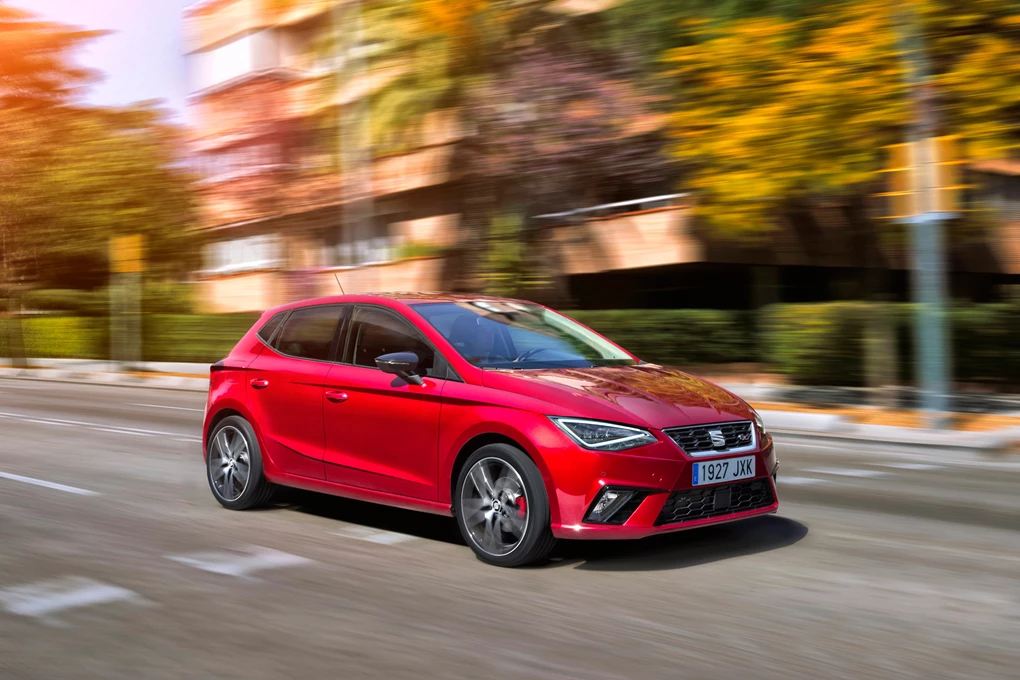 The SEAT Ibiza hatchback is an underappreciated supermini, often overlooked for the more popular Fiesta or Corsa. This SEAT is well worth a closer look, because it's a very good choice of first car, thanks to its competitive running costs.
Its excellent handling through corners and generally fun drive comes courtesy of the Volkswagen underpinnings. For first-time drivers, the sporty looks and generous equipment levels will be a bonus, although the interior is not as roomy as some rivals.
Some of the plastics inside look a little cheap, but this should hardly take away from this car's strong points. The SEAT Ibiza is a solid buy for those that have just passed their test as well as one of the best cars for new drivers in general. 

Skoda Citigo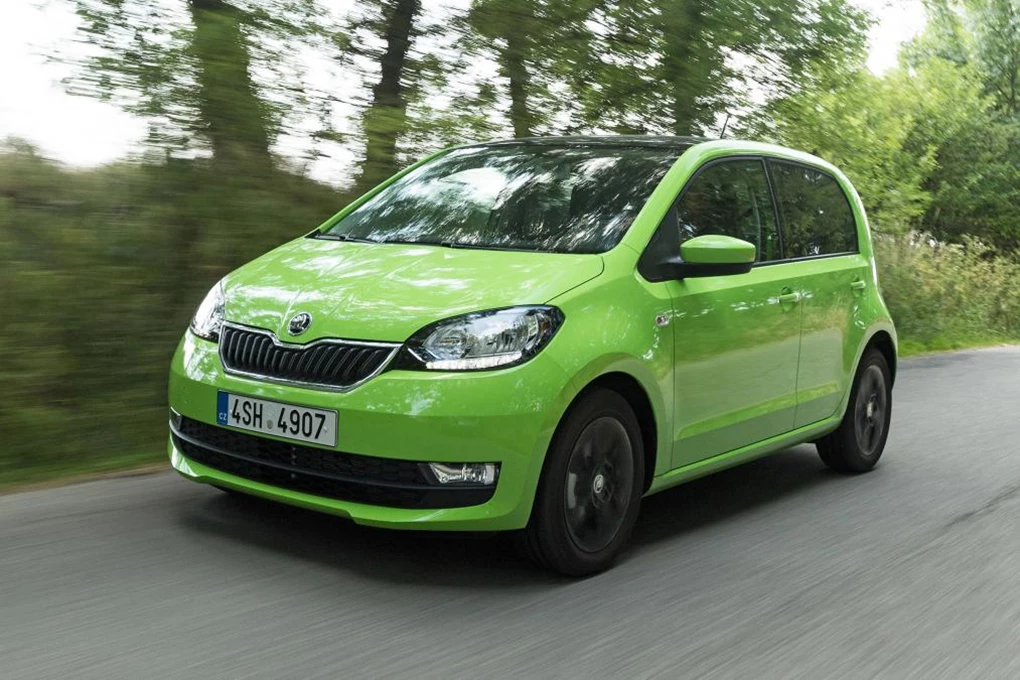 The Skoda Citigo is well-built, and cheaper than the Volkswagen Up, which is based on the same platform. The only significant differences between these two city cars, and the other sibling - the SEAT Mii, exist in styling and interior quality.
The Citigo is also very affordable to run and choosing the right model will mean buyers can get their hands on a model which offers low CO2 emissions.
Performance figures are modest, but it has sufficient pace for urban drivers that have recently passed their tests and aren't wild about driving long distances. Equipment levels are decent for a city car, though we'd recommend going above the standard trim if you can. Nevertheless, one of the good first cars currently available in the UK market. 

Volkswagen Up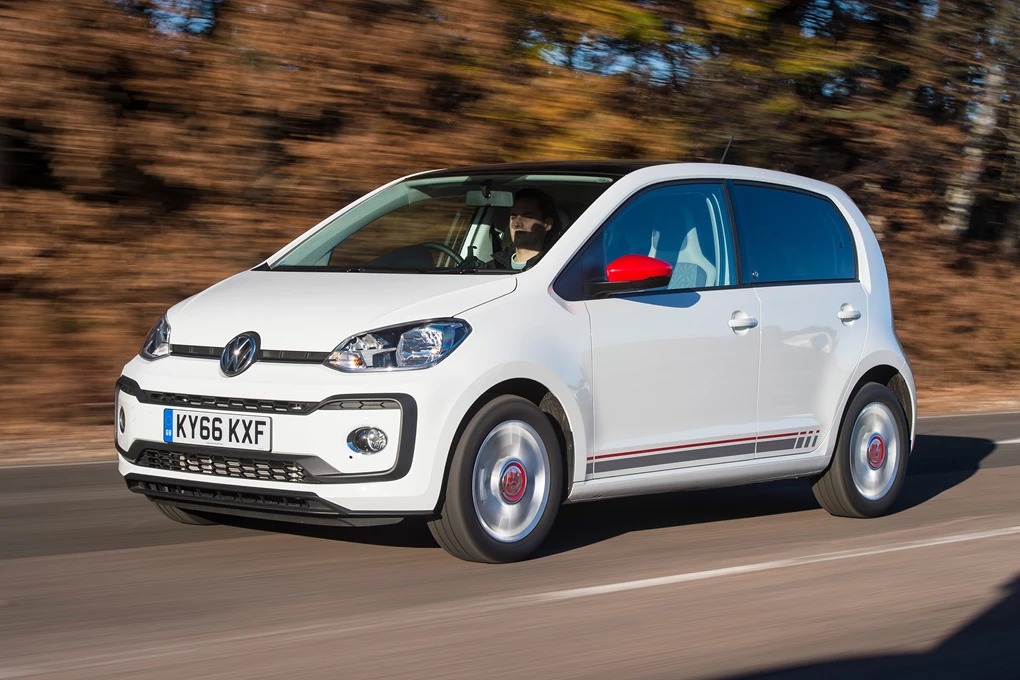 Like the Citigo, the Volkswagen Up is designed to appeal to first-time buyers but it is more expensive in comparison. The pricing range, however, starting from just under £9,000, is still far from alarming.
You get what you pay for with the Up and it's easily one of the better cars in its segment - especially for those that live in the city.
Its looks also betray its interior. The VW Up is quite roomy inside, and it handles like a dream. If you're willing to spend a bit extra for a city car with extra build quality, then it's pretty much impossible to fault this VW. The Volkswagen Up certainly is a great choice, no doubt one of the best first cars for 17 year olds and newly qualified drivers alike.

SEAT Mii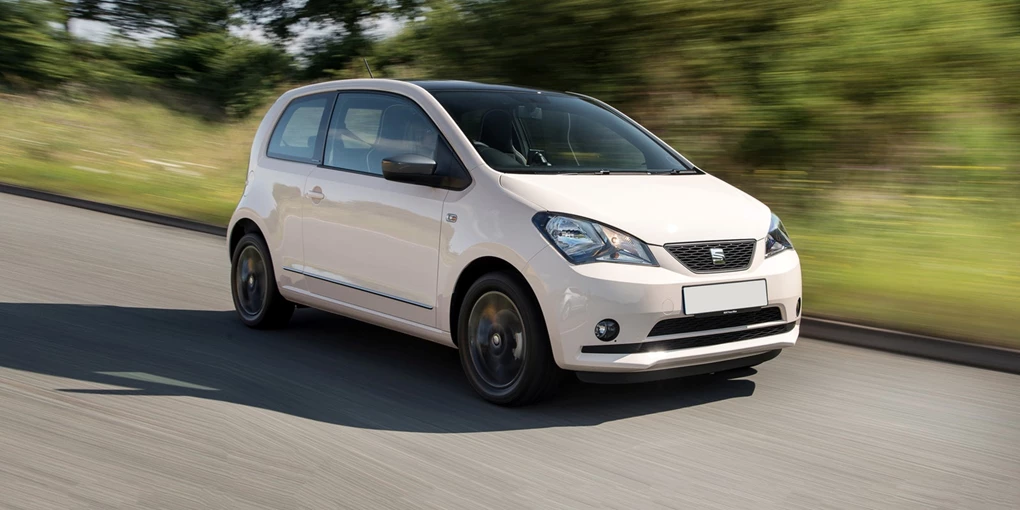 Not much can be said about the SEAT Mii that hasn't already been said about the Up and Citigo mentioned above. It is in fact the third member of a trio of city cars built on the same platform and using virtually all the same components by parent group Volkswagen.
The Mii has the sportiest design of the three and therefore can appeal more to the youth then either the Skoda or VW alternatives. SEAT is a brand renowned for its vibrant colours, excellent handling characteristics and fun persona and the SEAT Mii epitomises this like no other.

Kia Picanto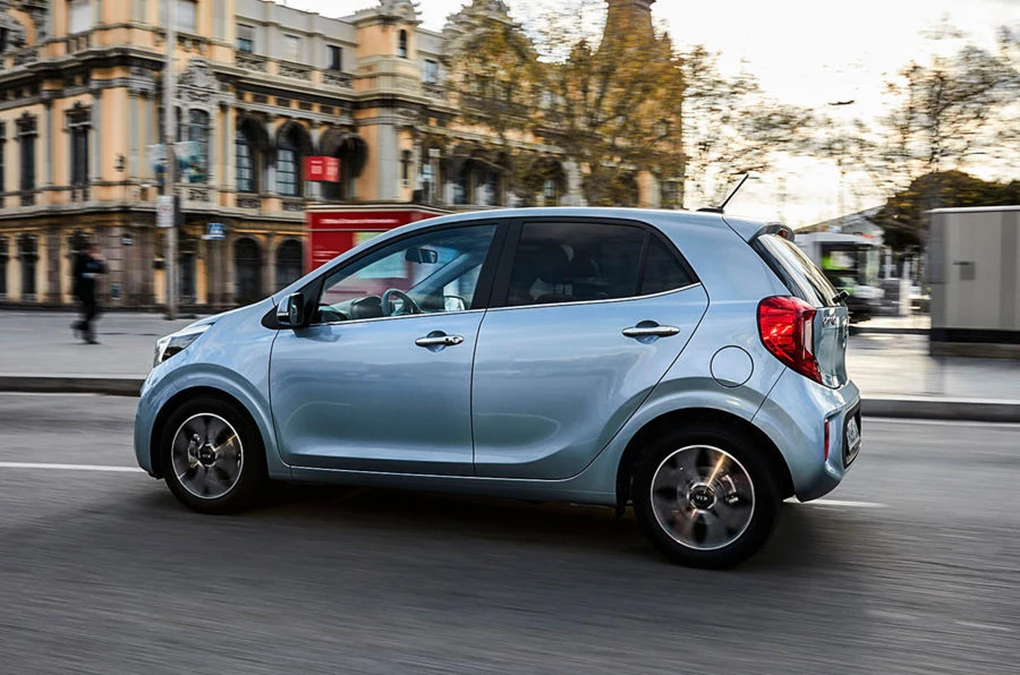 Although there may be better cars in terms of desirability and style, the Kia Picanto shouldn't be overlooked. Especially given the fact that Kia currently offer free insurance on the Picanto for drivers aged 18-20. It is however worth noting that this is subject to having a 'black box' fitted and this deal does come with some mileage restrictions. 
The Picanto really is a great choice because it has cheap running costs and comes with Kia's unbeatable 7 year warranty. Plus it is much cheaper than some of it's closest competitors. 

Volkswagen Polo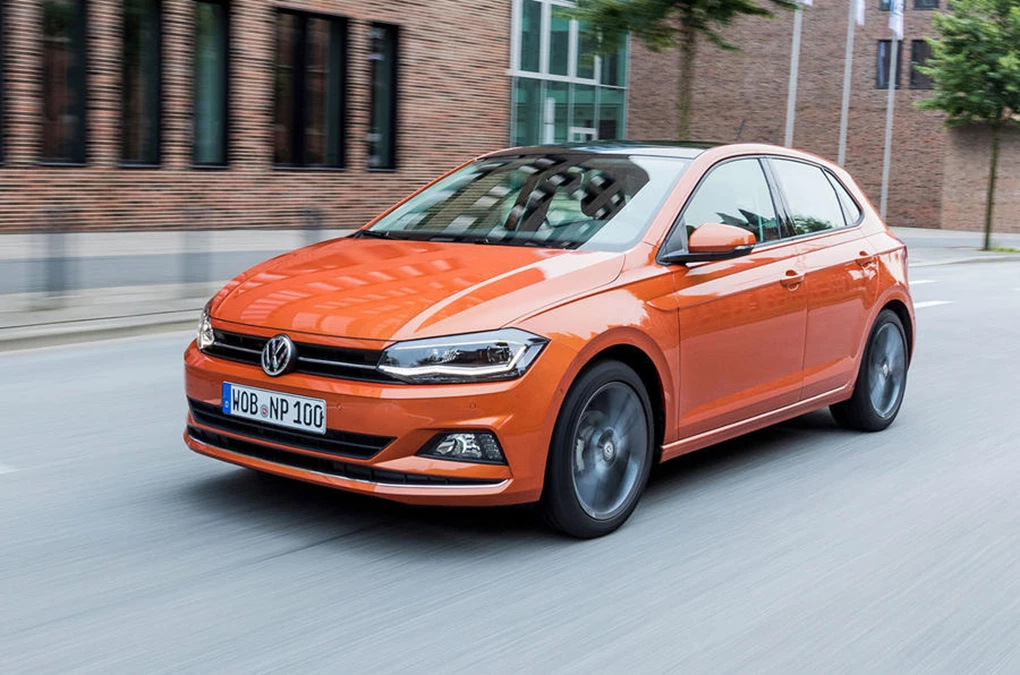 Next we move on to a popular choice among young and newly qualified drivers alike, the Volkswagen Polo. The Polo is bound to appeal to image conscious buyers who want a classy small car with strong resale values.
The Polo is Volkswagen's champion supermini, offering the snug size of a run-around and the Germanic quality the brand is renowned for. It is also one of the best selling cars in the UK, so definitely a popular choice with new car buyers. 

Citroën C1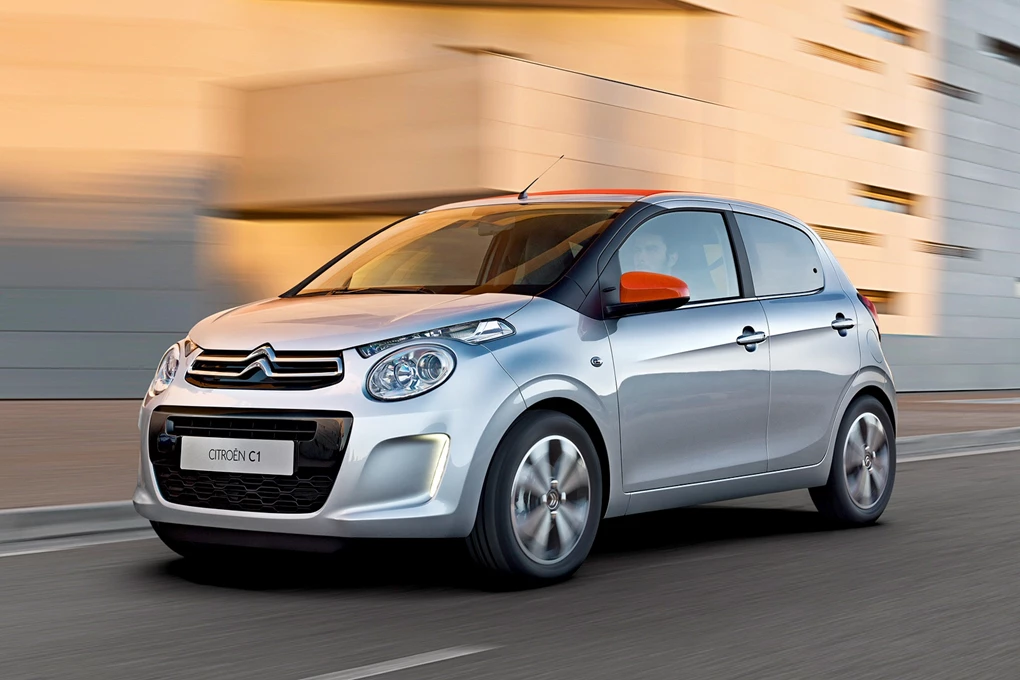 The Citroën C1 benefits from Citroën's SimplyDrive package, which is a PCP package that covers all of your motoring costs – tax, insurance, servicing, breakdown cover and warranty repairs. All you need to pay for is the fuel, and the actual car itself.
The package is applicable to drivers over 18 providing they don't have a bad driving record, but those aged under 21 also need to sign up for black box monitoring. Mum and Dad certainly won't have a problem with that…

Peugeot 108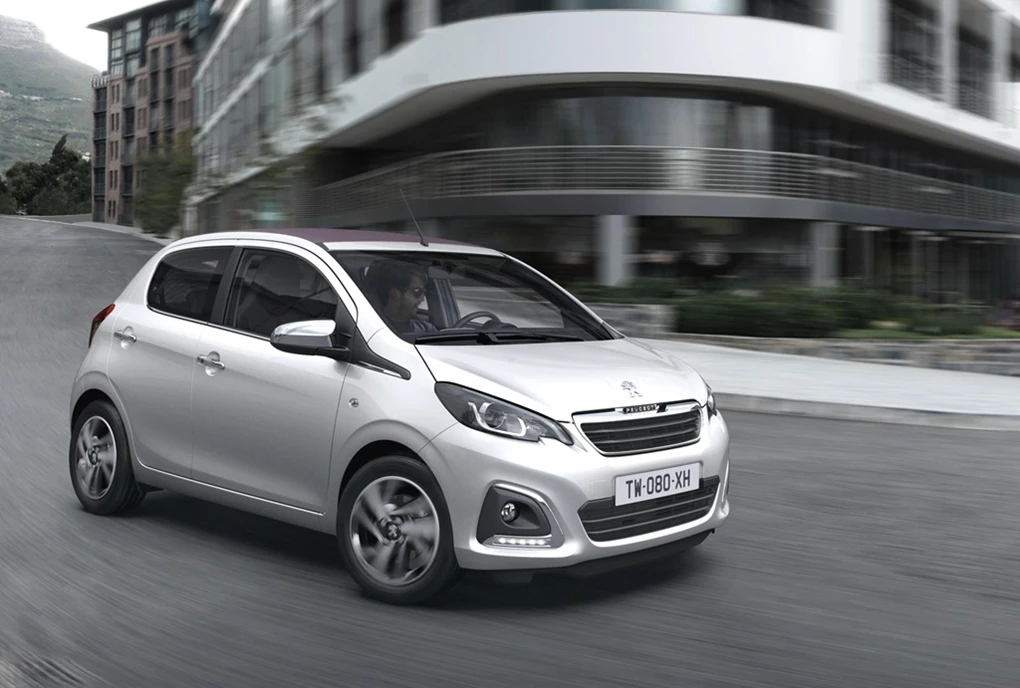 The Peugeot PCP model is almost identical to that offered by Citroën, but that's not really a surprise given that the two companies are joined at the hip, and the C1 and 108 are essentially the same car.
Peugeot calls its offer 'Just Add Fuel' and is available with a telematics pack on all models of 108 for drivers aged 18-21. For us the 108 just about pips the C1 to the post because it's arguably better looking, but they're much of a muchness, so it really depends on how good a deal you're able to get from the supplying dealer.

Suzuki Ignis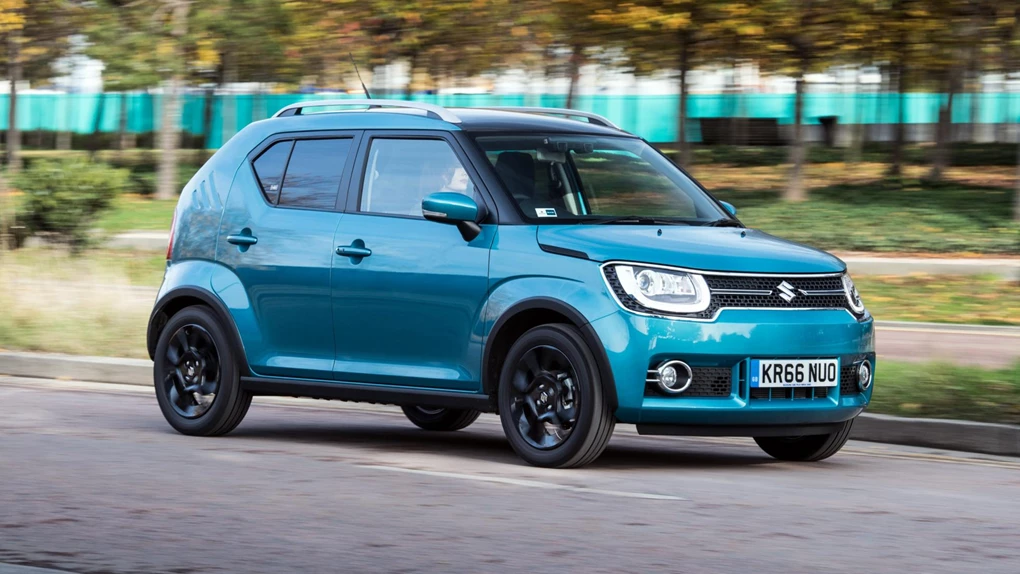 The new Ignis is a pretty good car, much more so than you'd expect.
It's very cheap to buy and run, and the Ignis has recently received significant improvements to it's styling and look. It's styling harks back to the SC100 Whizzkid and it has a very tall and spacious cabin. 
Ultimately it's an all round solid choice for newly qualified drivers. 

Like our article? Why not take a look at some others:
Related Articles