The much-awaited new version of the iconic Toyota Supra is expected to publicly debut at this year's Tokyo Motor Show, according to reports.
Japanese motoring publication Best Car claims that the Supra successor, the first car to wear the Supra badge in 15 years, will finally be unveiled at the show this October.
It's expected that the Supra will kick-start a brand new range of Toyota performance cars, which are rumoured to fall under the Gazoo umbrella, so named for the manufacturer's motorsports wing.
The Supra will be the flagship model in this new range of hot Toyotas, along with a WRC-inspired Yaris hot hatch and what's believed to be a new hot version of the Corolla.
Officially, Toyota is still playing the Supra project close to the chest, but it's been confirmed that the car is being co-developed with BMW and Toyota trademarked the Supra name last year.
Test mules have been spotted at the Nurburgring, and it's expected that the new Supra will come powered by a brand-new twin-turbocharged V6 engine which will produce upwards of 400bhp.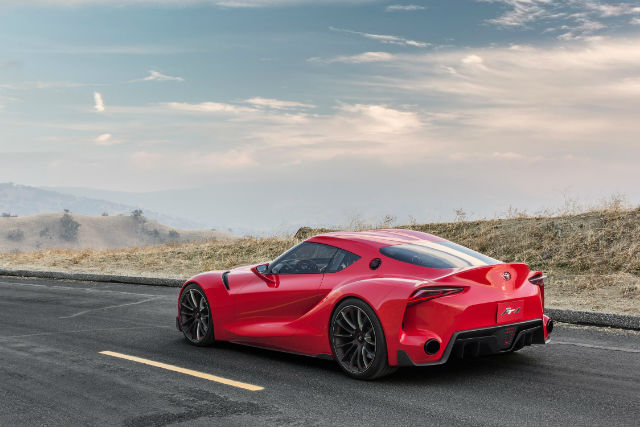 Traditionally, the Supra has always used a single turbocharged inline-six engine, but the new V6 would make it more of a rival for the Nissan GT-R, which similarly swapped from straight-six to V6.
With an appearance that'll be heavily informed by the gorgeous FT-1 Concept, the new Toyota Supra will also be built in Austria instead of Japan, alongside its new BMW Z5 counterpart.
Further details have yet to emerge, but it's expected that more about Toyota's upcoming range of performance cars will be unveiled prior to the Tokyo Motor Show.