Toyota is busy working on a new twin-turbo V6 engine according to reports, and it's rumoured the all-new motor could make an appearance in the upcoming Supra.
According to a report from Japanese magazine Mag-X, the new engine is a 3.0-litre V6 with twin turbochargers, making it the first production engine of its kind in Toyota's history.
Mag-X quotes Toyota insiders as saying that the engine, which currently bears the internal code 943F, will produce upwards of 400bhp with up to 440Nm of torque.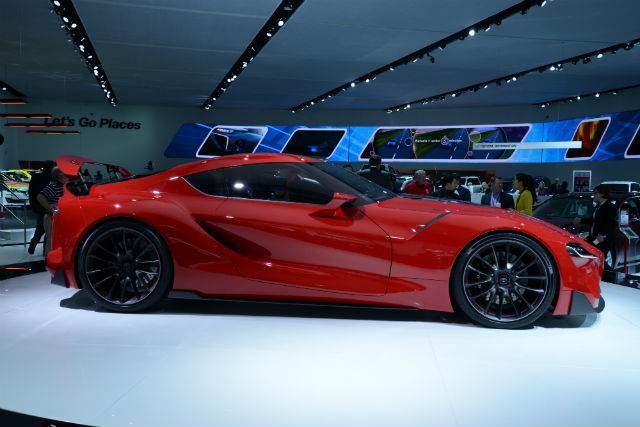 400bhp twin-turbo V6
Although historically the Supra has always been powered by a turbocharged inline-six engine, it's rumoured that the 943F engine could make an appearance in the much-anticipated new version.
It was expected that the new Supra, based on the stunning FT-1 concept and jointly built with BMW, would make use of a hybrid setup with an electric motor twinned with a BMW inline-six engine.
However, if Toyota is busy working on a performance engine it would make sense that the car would use it in order to preserve more of its Japanese heritage.
Potential GT-R rival?
As well as that, the use of a V6 would mean that the Supra could potentially rival Nissan's GT-R, which swapped to a twin-turbo V6 from its traditional inline-six engine with the R35-gen model.
The evolution of the GT-R from JDM sports car to supercar-slaying performance behemoth could be a path that the new Supra follows, given the two cars' traditional rivalry.
Additionally, rumours suggest that the new Supra could come with four-wheel drive, increasing its performance and further placing it in the same territory as the four-wheel drive GT-R.