There's now just days to go until the official release of the new '16' plate registrations, which will officially come into force from 1st March onwards. New plates always get car buyers excitable, but why and what exactly is all the fuss about?
Well, first of all it's important to understand exactly what the new registration plates me. Back in 1999, the government changed the old registration plate format, where the numbers would be changed once a year, to being changed twice a year.
Currently, registration plates change at the start of March and the start of September each year, with each plate split into three distinct sections: the local memory tag, the age identifier and the random letters at the end which makes each car's identity unique.
Comprised of two letters at the start, the local memory tag represents where the vehicle was first registered. The first letter refers to which region of the UK, while the second denotes the local DVLA office at which it was officially listed.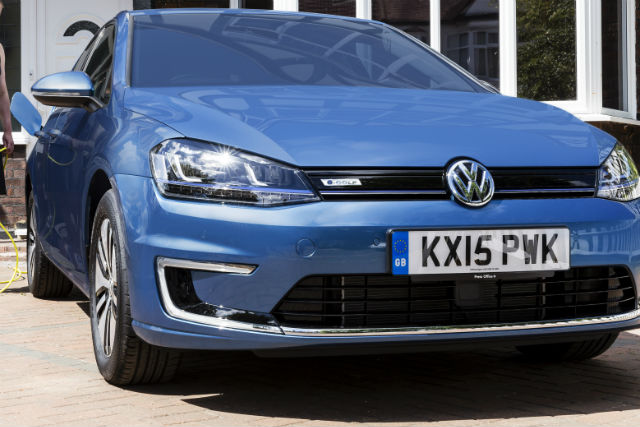 What do the numbers mean?
After that comes the middle two numbers which refer to the car's age, and which are the numbers that change bi-annually and give each plate series its name. As with the first two letters, each number represents something different, with the second reflecting which year the car was registered and the first showing which period of the year it was registered in.
As an example, last year's '15' plates from March onwards were marked 15, while the new plates from last September were marked 65. This year will see the introduction of 16 and 66, while next year the plates will change to 17 and 67 respectively, and so on until 2050.
Probably the most obvious benefit of getting a car with a 16 plate registration is that given that the plate is the most up to date one available, you'll be able to let the world know that your new motor is as shiny and as fresh as it can possible be. As well as that, if you've bought your car outright, a recent numberplate can also seriously improve your resale value if you choose to sell it on after a short period of time.
Interestingly, this time of year always represents one of the best times to get a decent saving on any car which is technically new, but which was registered during the previous year and as a result doesn't carry a 16 plate registration.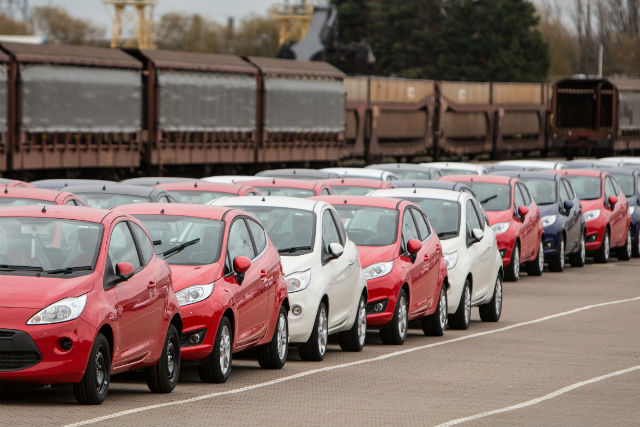 Dealerships will be keen to clear any old stock left over from last year in order to make room on the forecourts for new vehicles with new plates. As a result, even an otherwise brand-new car that's been registered with a 65 plate can be picked up for a decent amount cheaper thanks to the influx of fresh, new stock.
Arguably those most excited about the change in plates will be fans of personalised numberplates, with 2016 predicted to be one of the most popular years in recent times for the sale of personalised registrations.
A big part of the allure of this year's plates is the fact that the number 16 can faithfully represent the letters "IG", making them some of the most appealing sets of plates since the 11 and 15 series.
According to statistics, the private number plate market in the UK is worth an astonishing £2.3 billion a year, with some extremely coveted reg plates selling for huge amounts of money. Back in 2014, the plate 25 O sold for a record-breaking £518,000 at a DVLA agency auction, beating the previous record by nearly £100,000.
The record-breaking plate number was bought by leading car collector John Collins, who also owns Ferrari specialist dealership Talacrest. Bought to be put on a Ferrari 250 GTO which once belonged to Eric Clapton, Collins previously bought a separate plate, 250 L, for £130,230.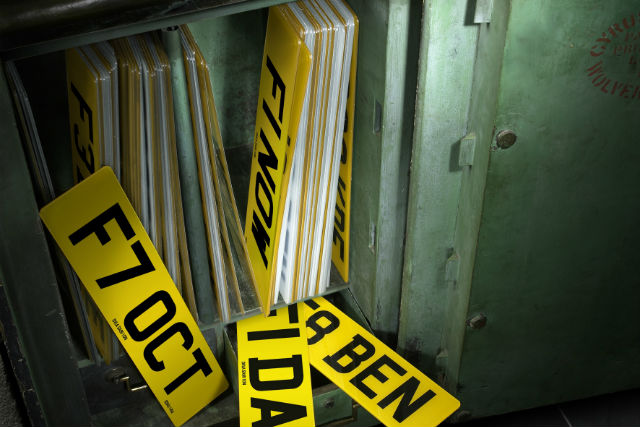 Personalised plates expected to be popular
However, according to Platehunter, a company which specialises in helping clients acquire personalised registrations, this year's major sellers are likely to all be name plates, with some of the hottest contenders this year including names like WR16 GHT, OL16 VER and AL16 SON.
Unfortunately, given the popularity of named plates, it's likely that most of the best ones will have been snapped up well in advance. Although the plates aren't allowed to be officially affixed to a car until March, the DVLA released the full list of 16 plate registrations in December last year, which buyers could pre-order ahead of time to secure any plate they were interested in.
Still, there are likely to be plenty of good plates still hanging around by March time, but it's worth bearing in mind that the law states that plates which have a number to denote the vehicle's age cannot be affixed to any vehicle registered on or before 1st March.
While that means your battered old Corolla won't be able to have a shiny new numberplate, you don't actually have to be in possession of a new vehicle to purchase a DVLA 16 plate and keep it on a certificate for an indefinite period.
Given that you can buy a plate and keep it for as long as you like without affixing it to a car, smart buyers can also buy registrations as investment pieces, though it's worthwhile doing your research well in advance.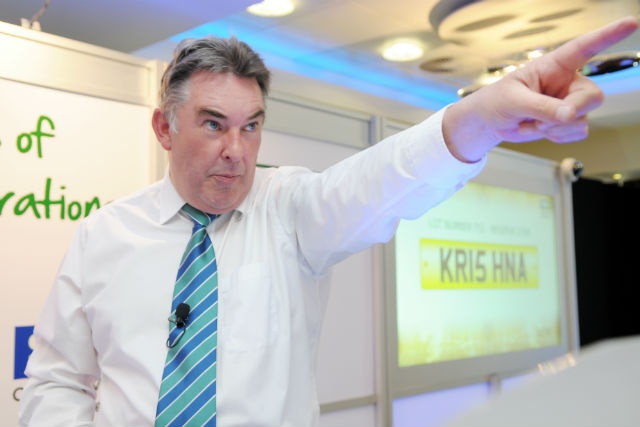 Typically, plates that bear forenames or surnames will always tend to retain their value, but it's nonetheless worth looking for other potentially lucrative plates after the plate KR15 HNA was sold at auction last year for a record £233,000.
The most expensive plate ever auctioned by the DVLA, KR15 HNA was bought by a London-based businesswoman of Indian heritage, and the starting price for the plate alone nearly exceeded £30,000.
Of course, with two new 'letters' to play with, some of the plates inadvertently ended up spelling some fairly crass words and phrases, with the DVLA's censors having to work overtime to try and remove any plate that could spell anything potentially offensive or tasteless.
As early as November last year, the DVLA released a list of dozens of new licence plates that it had already banned for being deemed too rude, with some of the worst offenders including PR16 CK and B16 NOB. Alongside those were CR16 PLE, EM16 RNT and P16 COP, plus several more so extreme they couldn't be printed.
It seems obvious why the plates were banned, but given that the DVLA releases hundreds of thousands of new registrations every year, it's inevitable that the odd risqué example ends up slipping through the net.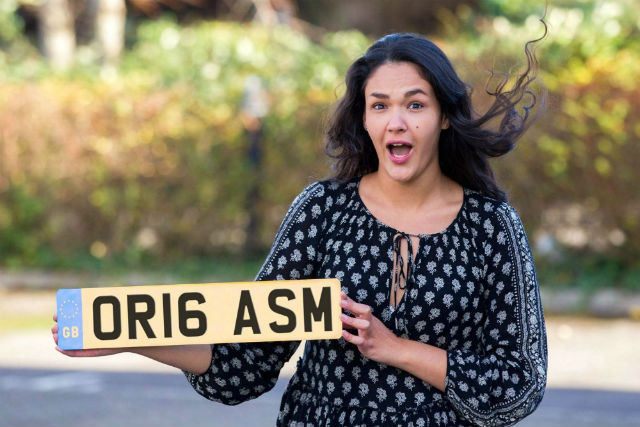 Benefits of buying a new car
As an example, although obvious plates like BA57 ARD and BU11 SHT were banned swiftly by the DVLA, some of the plates to have evaded the censor's pen have included FU 2 and the hilarious EAT 54IT, which were both released to dealerships.
We'll say no more on that one, however. At the end of the day, even if you're the sort of driver who's not all that fussed in the slightest what their registration plate says, there are still many advantages to buying a 16-plate car in March.
Given that the cars will be brand spanking new, you'll be able to order and tailor your car's specification to your exact needs, while a new car offers increased peace of mind as it's less likely to break down than a used model with a few more miles on the clock.
If the unthinkable does happen, you're still likely to have a warranty in place to protect you, while the new 16-plate cars will also come with all the latest in technology to improve your fuel efficiency, safety and help you get the most enjoyment from your new purchase.
Why not get in touch with Car Keys to see how we can help you save you money on a new 16-plate car today?